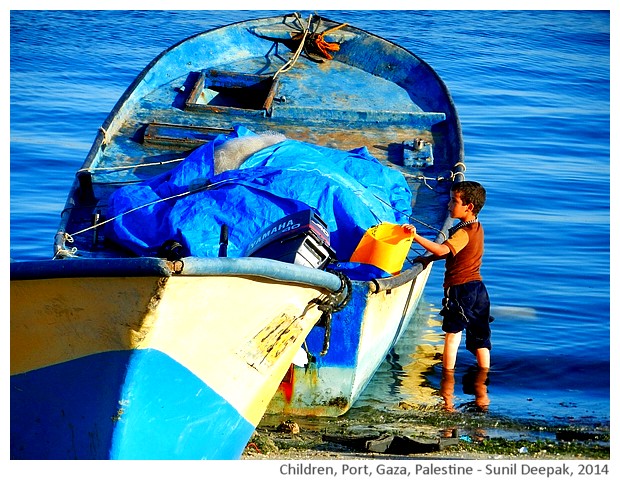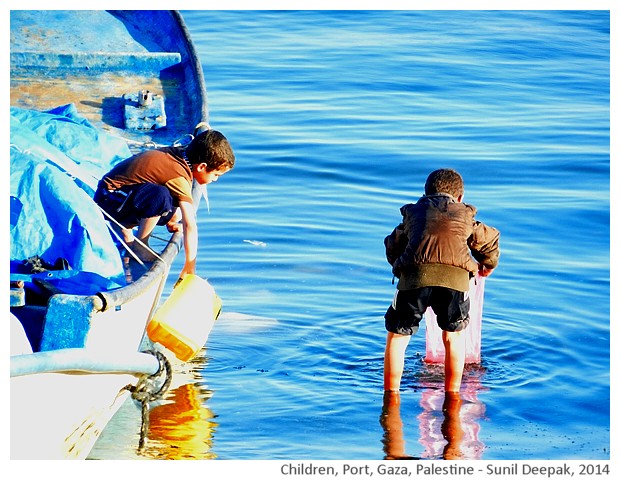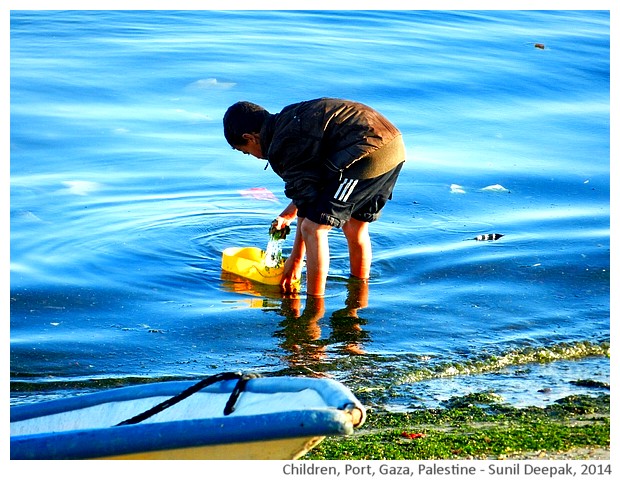 Gaza, Palestine: Hearing the news from Gaza and about the persons dying from the bombs, I think of my last journey there, remembering friends and children I had met, and I worry about their safety. Today's images have children from the port of Gaza.
गाज़ा, फिलिस्तीनः गाज़ा से आने वाले समाचारों और बमों से मरने वाले लोगों के बारे में सुन कर पिछली यात्रा की, मित्रों की, बच्चों की छवियाँ मन में बार बार ऊभरती हैं, और चिन्ता होती है कि जाने कैसे होंगे. आज की तस्वीरों में गाज़ा की बन्दरगाह से कुछ बच्चे.
Gaza, Palestina: Ascoltare le notizie di Gaza e delle persone uccise dalle bombe, mi fanno pensare al mio ultimo viaggio in quella terra, ricordo gli amici e i bambini che avevo incontrato, e mi preoccupo per loro. Le immagini di oggi hanno i bambini al porto di Gaza.
***