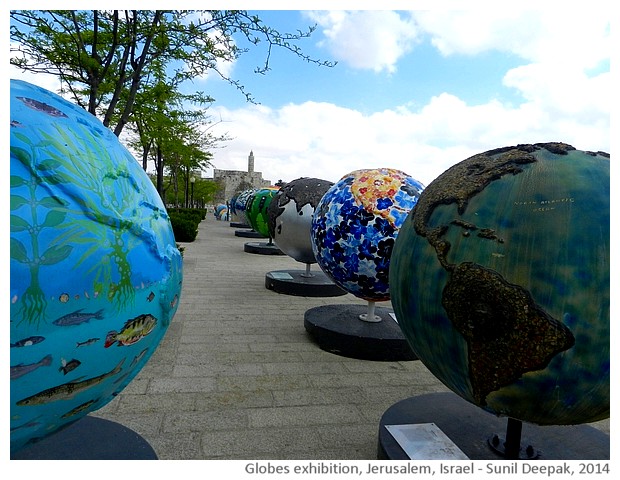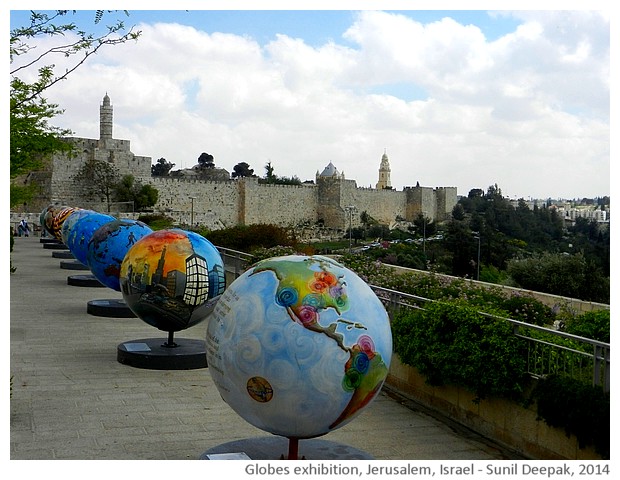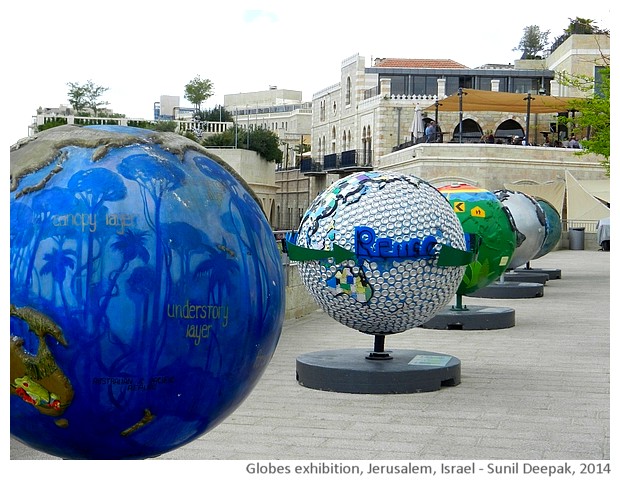 Jerusalem, Israel: Near Jaffa gate there was an exhibition of colourful earth globes, "
Cool Globes
". Each globe touched on some specific aspect of life on earth - importance of fruits in the diet, reducing pollution, recycling, environmental protection, etc.
जेरूसल्म, ईज़राइलः जाफ्फा द्वार पर रंगबिरंगी पृथ्वी के ग्लोबों की प्रर्दशनी लगी थी, "
कूलग्लोबज़
". हर ग्लोब जीवन के किसी पहलू से पहचान कराता था - खाने में फ़लों का महत्व, प्रदूषण कम करने का महत्व, वस्तुओं के प्रयोग के बाद उनका दोबारा से उपयोग करने का महत्व, प्रकृति के संरक्षण का महत्व, इत्यादि.
Gerusalemme, Israele: Vicino a Jaffa Gate, vi era una mostra dei globi multi-colori, "
Cool Globes
". Ogni globo presentava qualche aspetto specifico della vita sulla terra - importanza di avere frutta nella dieta, ridurre inquinamento, riciclaggio, protezione ambientale, ecc.
***