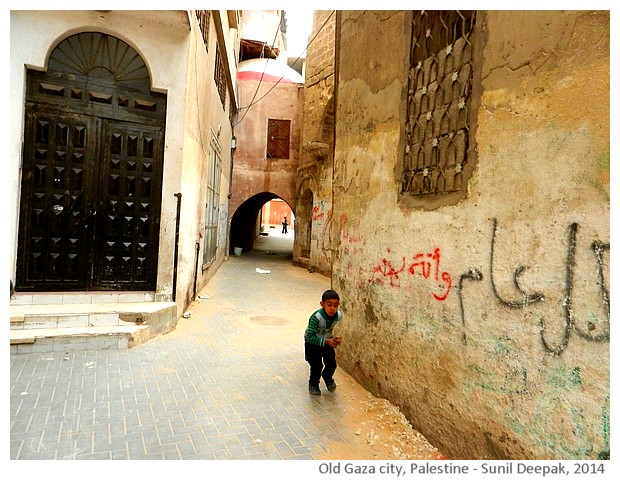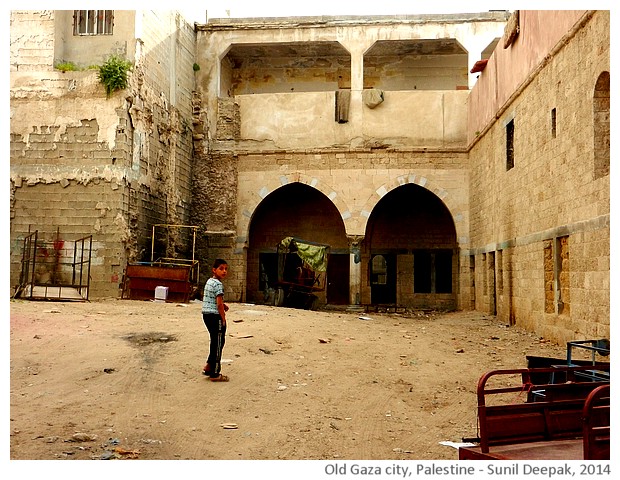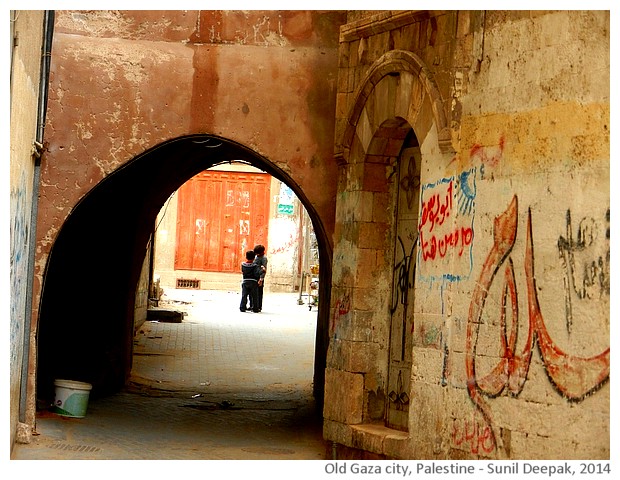 Gaza, Palestine: The old city is a few kilometres inland, away from the sea coast. When I saw the children playing in its streets, I remembered my childhood days in the similar streets of old Delhi.
गाज़ा, फिलिस्तीनः पुराना शहर सागरतट से दूर, कुछ किलोमीटर अन्दर की ओर है. वहाँ की गलियों में खेलते बच्चों को देखा तो मुझे ऐसी ही पुरानी दिल्ली की गलियों में अपना बचपन याद आ गया.
Gaza, Palestina: La vecchia città è situata alcuni chilometri dentro l'entroterra, lontana dalla costa. Quando ho visto i bimbi giocare nelle sue stradine, ho ricordato la mia infanzia in simili stradine di vecchia Delhi.
***