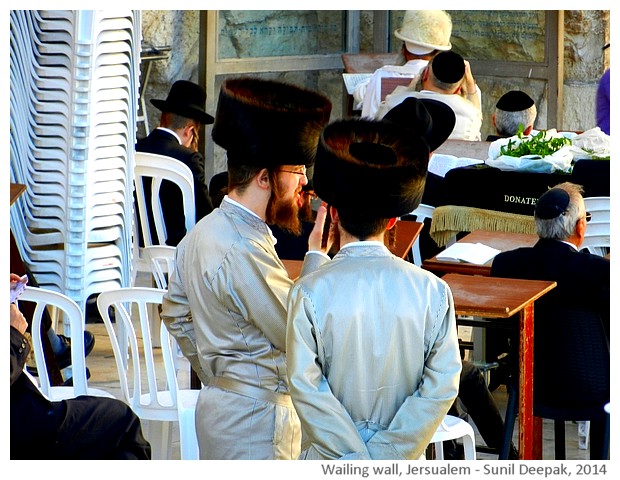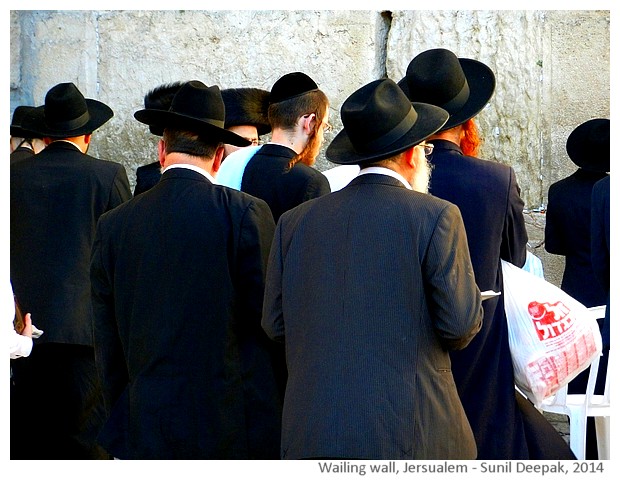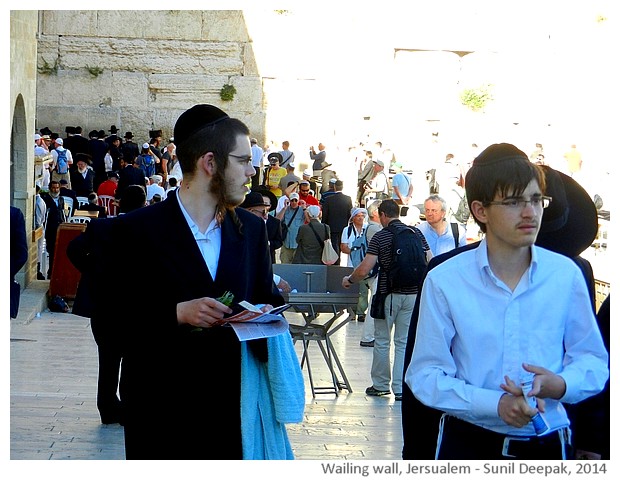 Jerusalem: The men from some orthdox Jew groups such as Haredi, Yemenites and Hasidic, do not cut the hair above their ears. Thus they have a long lock of hair hanging close to their ears. In Hebrew this lock of hair is called "payot". Today's images have some men with payot from the praying site near the "Wailing wall" in Jerusalem.
जेरूसल्मः पारम्परिक यहूदी गुटों, जैसे कि हरेदी, येमेनाइट, हासिदिक आदि में पुरुष कान के ऊपर बाल नहीं काटते. इस तरह से बालों की लम्बी लट उनके कानों के पास लटकती है. ईज़राइल की हिब्रू भाषा में इसे पायोट कहते हैं. आज की तस्वीरों में जेरूसल्म की "रोती दीवार" के पास प्रार्थना करने आये, पायोट की लटों वाले पुरुष.
Gerusalemme: I maschi di alcuni gruppi di ebrei ortodossi non tagliano i capelli vicino alle orecchie. Così loro hanno una lunga ciocca di capelli che pende vicino alle loro orecchie. In ebraico questa ciocca si chiama "payot". Le immagini di oggi hanno alcuni uomini con i payot dalla zona di preghiera vicino al "Muro del Piano" a Gerusalemme.
***