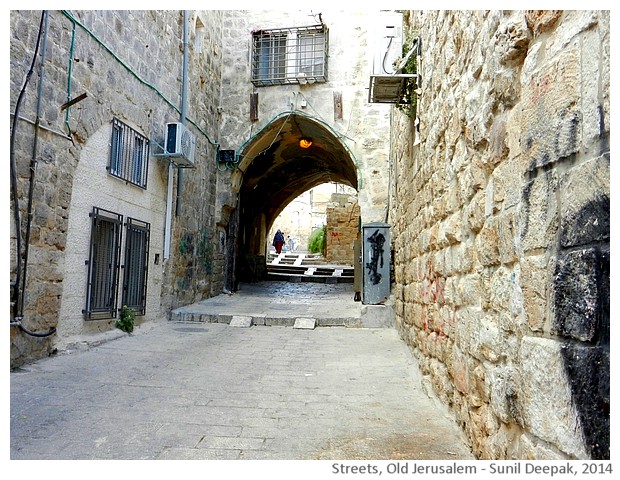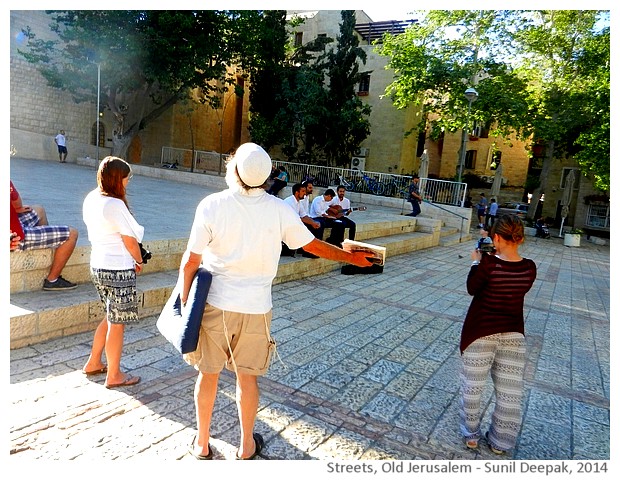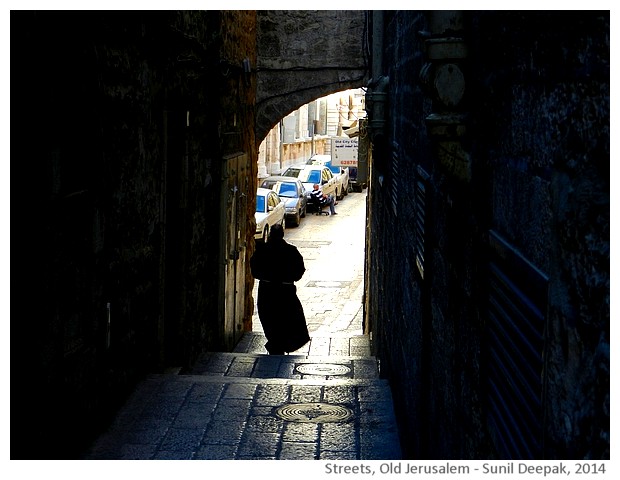 Jerusalem: During my recent journey in Palestine and Israel, I heard the sounds of God in different forms. In the murmured prayers of the church where Jesus was buried, in the song "Jerusalem" sung by young Jew men, in the morning call to prayer rising from the mosques. The images of today are of the streets of Old Jerusalem with persons of different faiths.
जेरूसल्मः मुझे अपनी पालिस्टाइम-इज़राइल यात्रा में भगवान की ध्वनि विभिन्न रूपों में मिली. जहाँ येसू को दफ़नाया गया था, उस गिरजाघर की प्रार्थना में, सड़क पर "जेरूसलम" गाते हुए यहूदी युवकों में, मस्ज़िद से उठती सुबह की पहली आज़ान में. आज की तस्वीरों में पुराने जेरूसल्म की गलियाँ और विभिन्न धर्मों के लोग.
Gerusalemme: Durante il mio recente viaggio in Palestina e Israele, ho sentito i suoni di Dio in diverse forme. Nelle preghiere della chiesa dove era stato sepolto Gesù, nel canto "Gerusalemme" cantato dai giovani ebrei, nella chiamata alla preghiera proveniente dalle moschee. Le immagini di oggi sono delle viuzze della vecchia Gerusalemme e delle persone di diverse religioni.
***