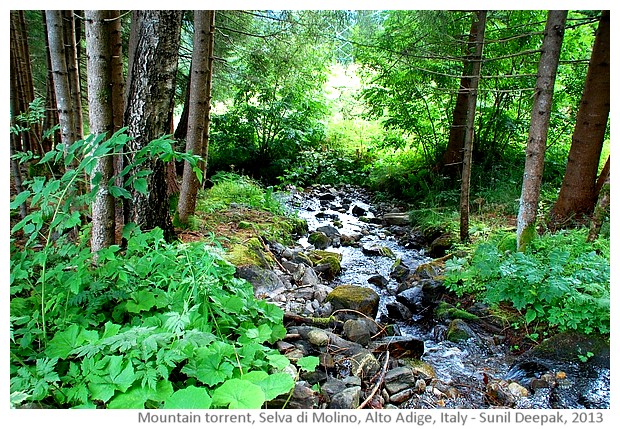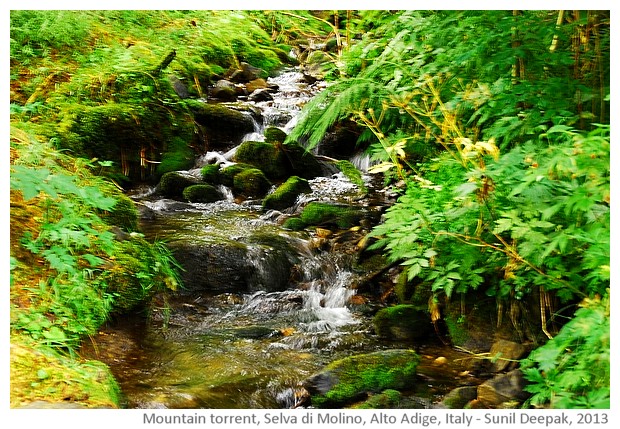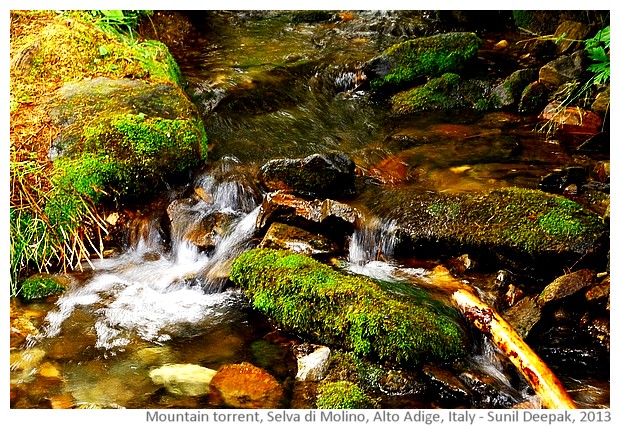 Selva di Molino, Italy: Mountains and the torrent water dancing on the stones, automatically I start hearing childhood songs from a film called "Himalaya ki god mein" (In the lap of Himalaya). How so ever I may try, I can't seem to stop it.
सेल्वा दी मोलीनो, इटलीः पहाड़ और पत्थरों पर नाचती थिरकती जलधारा हो तो मन में अपने आप बचपन में सुने गीत बजने लगते हैं, विषेशकर "हिमालय की गोद में" फ़िल्म के. कितनी भी कोशिश कर लूँ, यह आदत छूटती नहीं.
Selva di Molino, Italia: Montagne e l'acqua della torrente che danza sulle pietre, e automaticamente comincio a sentire le canzoni d'infanzia di un vecchio film indiano "Himalaya ki god mein" (Nel grembo dell'Himalaya). Non importa quanto provo, non riesco a fermarle.
***