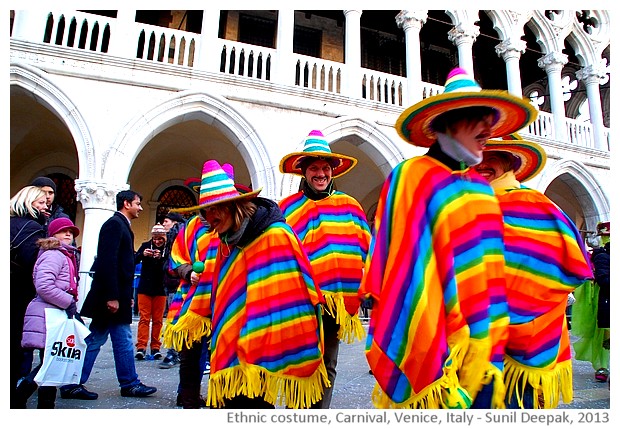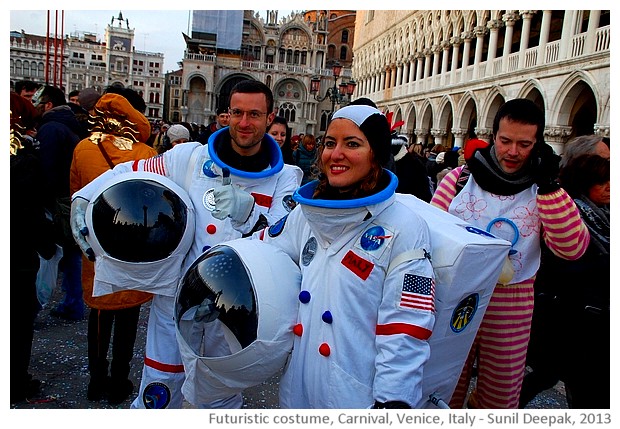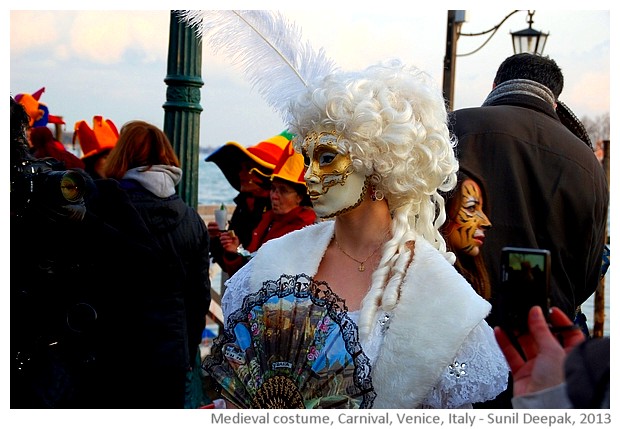 Venice, Italy: Today starts the carnival in Venice. So take out your costumes from the boxes or make a new one for this year. Anything goes - ethnic, futuristic or wacky ones or medieval.
वेनिस, इटलीः आज से वेनिस का कार्नेवाल शुरु हो रहा है. तो बक्से में बन्द पौशाकें निकालिये या नयी बनाईये. ‍ कुछ भी चलेगा ‍ किसी जनजाति की पौशाक, या भविष्य में लोग क्या पहनेंगे यह सोच कर बनायी या पुराने ज़माने में लोग क्या पहनते थे उस पर आधारित.
Venezia, Italia: Da oggi inizia il carnevale di Venezia. Allora tirate fuori i costumi dai bauli o fatene confezionare nuovi. Qualunque cosa può andare - costumi etnici, futuristi, matti o medievali.