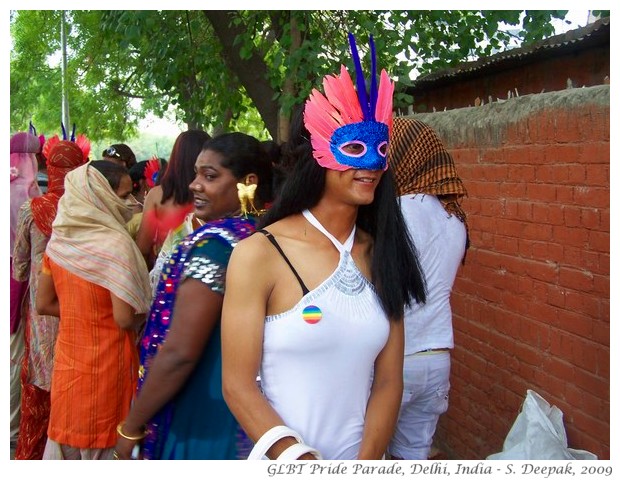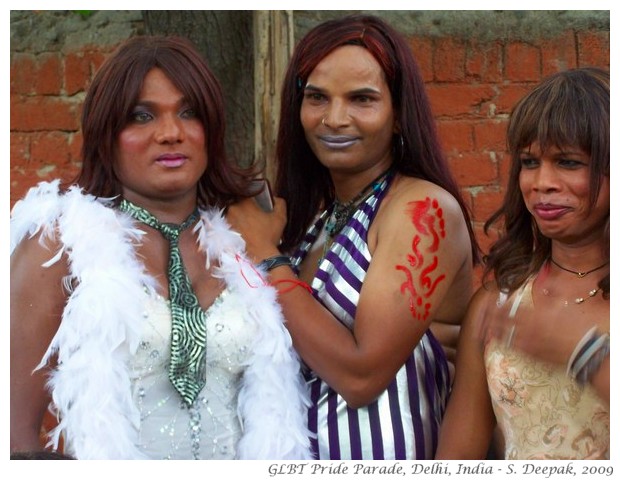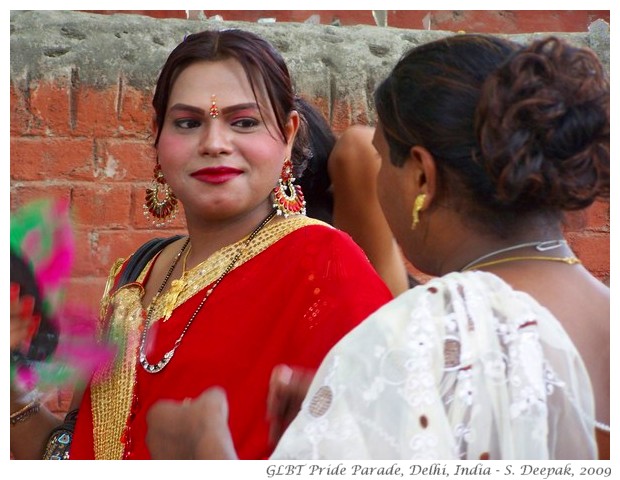 Delhi, India: There are so many ways to classify our identities - names, castes, gender, age, skin colour, height, citizenship, etc. Among all these, I think that the sexual identities are the most difficult because if you go out of the boundaries of heterosexuality, for most persons it may mean hiding in the dark and shame, leaving your family or even being victims of crimes and violence. Today's images are from Gay, Lesbian, Bisexual and Transgender pride parade of Delhi.
दिल्ली, भारतः कितने तरीके हैं हमारी पहचान को बाँटने के - नाम, जाति, लिंग, आयू, वर्ण, कद, नागरिकता आदि. शायद उन सब तरीकों में से यौन पहचान सबसे अधिक कठिन है क्योंकि इसमें विषमलैंगिकता के दायरे के बाहर जाने का अर्थ अधिकतर लोगों के लिए अँधेरे और शर्म से छुपने, परिवार से दूर होने या फ़िर अपराधों और हिँसा का शिकार होने से जुड़ जाता है. आज की तस्वीरें दिल्ली की समलैंगिक, द्वीलैंगिक तथा अंतरलैंगिक गर्व परेड से.
Delhi, India: Vi sono tanti modi di classificare le nostre identità - nomi, caste, genere, età, coloure della pelle, altezza, cittadinanza, ecc. Tra tutti questi, penso che la questione delle identità sessuali sia tra le più difficili perché se vai fuori dai limiti dell'eterosessualità, per maggior parte delle persone ciò significa vivere al buio e nella vergogna, essere allontanati dalle famiglie o essere vittime di crimini e violenze. Le immagini di oggi sono dalla parata dell'orgoglio GLBT di Delhi.
***