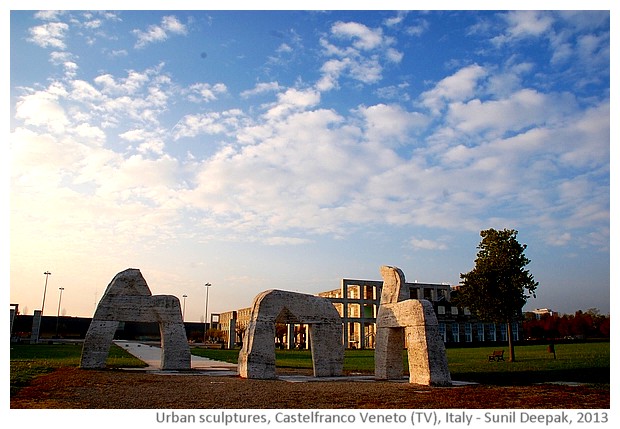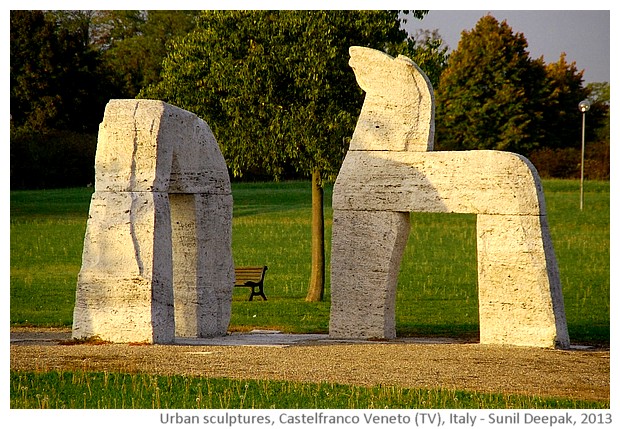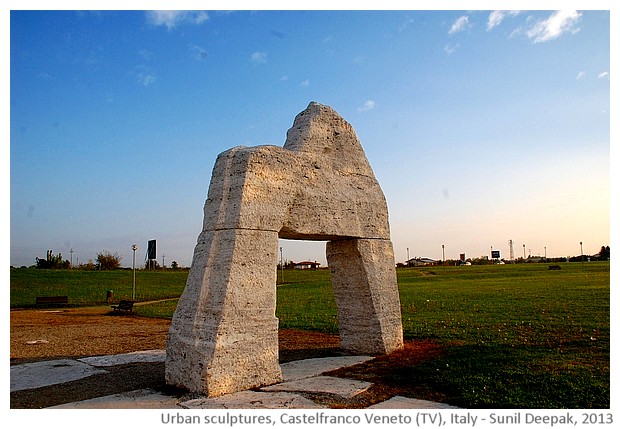 Castelfranco Veneto (TV), Italy: Two horses and a victory arch, surrounded by green grass and behind it, a modern building. I felt that the combination of nature and art have given some breathing space to the expanding new part of the city.
कस्तेलफ्राँको, इटलीः दो घोड़े और एक विजय द्वार, आसपास खुला घास का मैदान और पीछे एक आधुनिक शैली में बना भवन. मैंने सोचा कि फ़ैलते शहर के नये हिस्से को प्रकृति व कला के माध्यम से साँस लेनी की जगह मिल गयी.
Castelfranco Veneto (TV), Italia: Due cavalli e un arco di vittoria, circondati da un prato verde e dietro, un edificio moderno. Ho pensato che la combinazione di natura e arte ha dato uno spazio per respirare alla nuova parte della città in espansione.
***