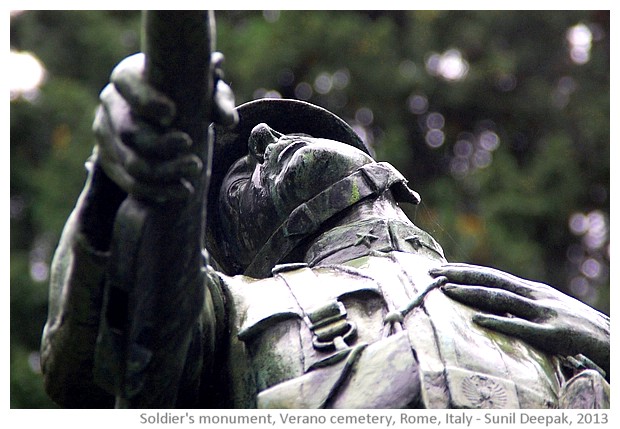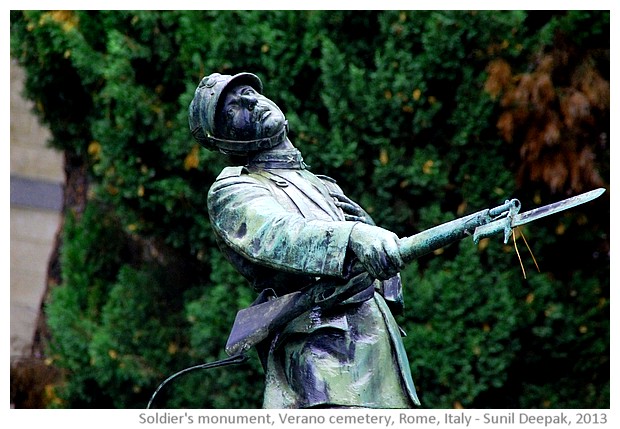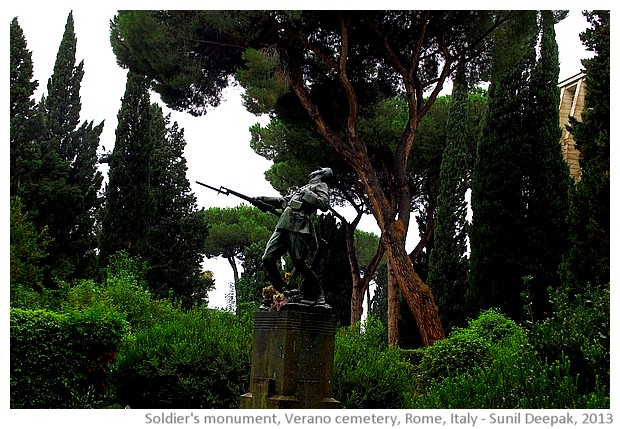 Rome, Italy: When I saw the soldiers' monument, I felt as if the sculptor has caught that moment when the life meets the death.
रोम, इटलीः सिपाही स्मारक को देख कर लगा कि मानो शिल्पकार ने जीवन और मृत्यू के बीच की सीमा वाले पल को पकड़ लिया हो.
Roma, Italia: Quando ho visto il monumento ai soldati, mi è sembrato come se lo scultore è riuscito a catturare il momento quando la vita incontra la morte.
***