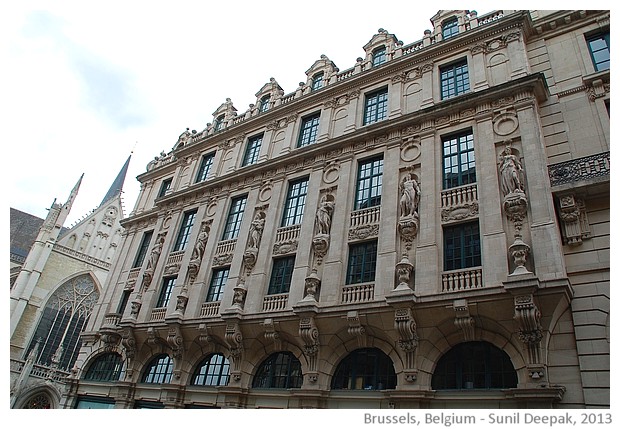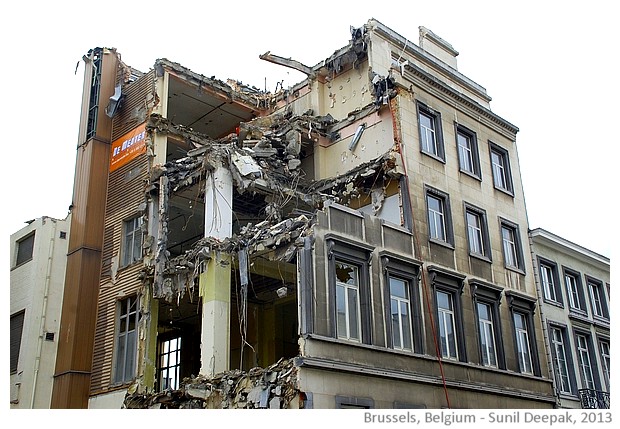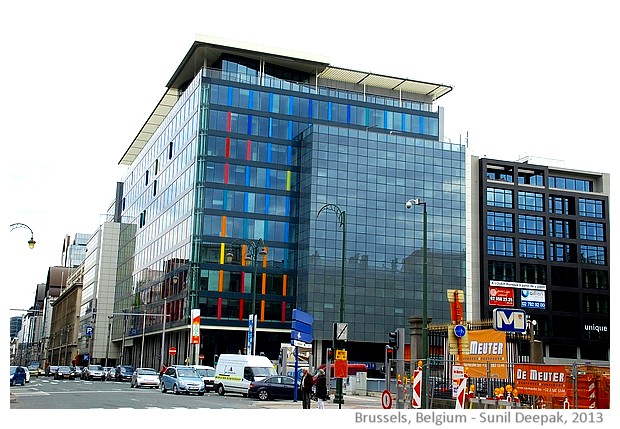 Brussels, Belgium: The narrow streets of the old city with solid houses of bricks and mortar, and the wide streets of the new city full of cars and buildings of iron, steel and glass.
ब्रसल्ज़, बेलजियमः पुराने शहर की सँकरी सड़कें, भारी भरकम ईँट पत्थर के भवन और नये शहर की चौड़ी सड़कें, कारों की भीड़ और लोहे, स्टील व शीशे के भवन.
Bruxelles, Belgio: Le strette stradine della vecchia città con le case solide costruite con mattoni e cemento, e le larghe strade piene di macchine della nuova città e gli edifici di ferro, acciaio e vetro.
***