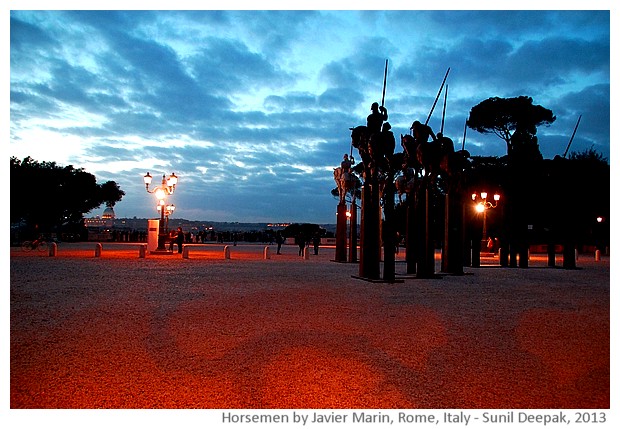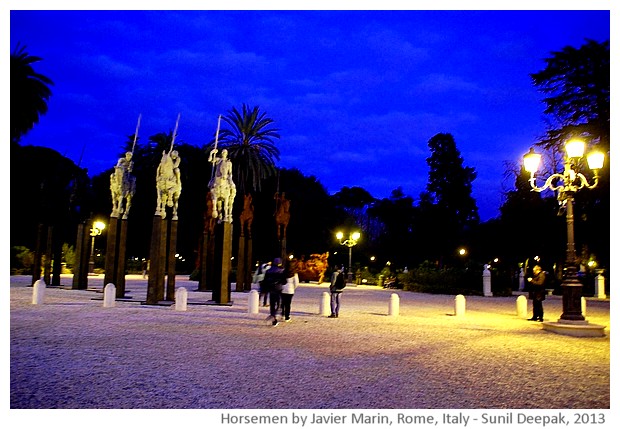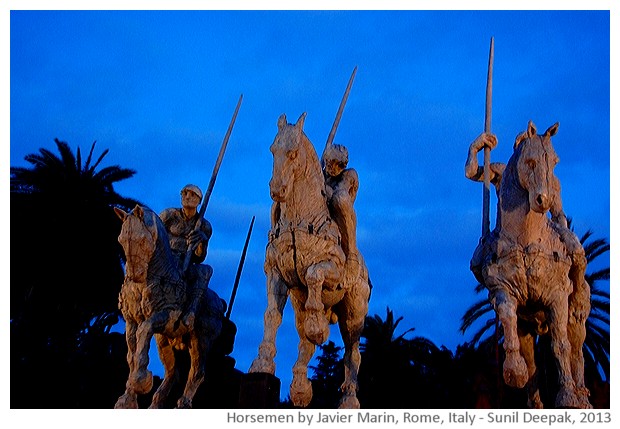 Rome, Italy: I am in Rome and wondering that after finishing the work today, where should I go for a walk? Last time when I had come to Rome, during my evening walk I had found sculptor Javier Marin's horsemen. Today's images are of that sculpture.
रोम, इटलीः आज भी रोम में हूँ और सोच रहा हूँ कि दोपहर में जब मीटिंग समाप्त होगी तो कौन सी जगह घूमनी चाहिये? पिछली बार रोम आया था तो शाम को घूमते समय शिल्पकार ज़ाविएर मारिन की कलाकृति "घुड़सवार" देखने को मिली थी. आज की तस्वीरें उसी कलाकृति की हैं.
Roma, Italia: Sono a Roma e sto pensando che dopo la conclusione dei lavori oggi dove posso andare per una passeggiata? Ultima volta quando ero a Roma, durante la passeggiata serale avevo trovato i cavallieri dello scultore Javier Marin. Le immagini di oggi sono di quella scultura.
***