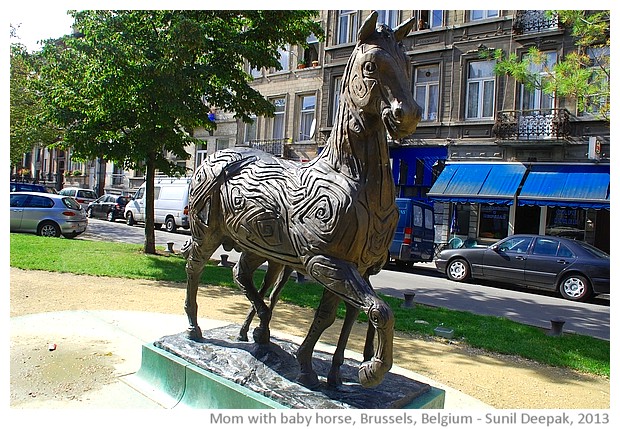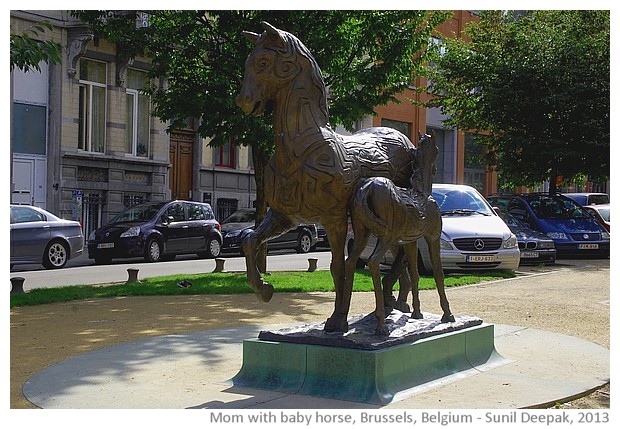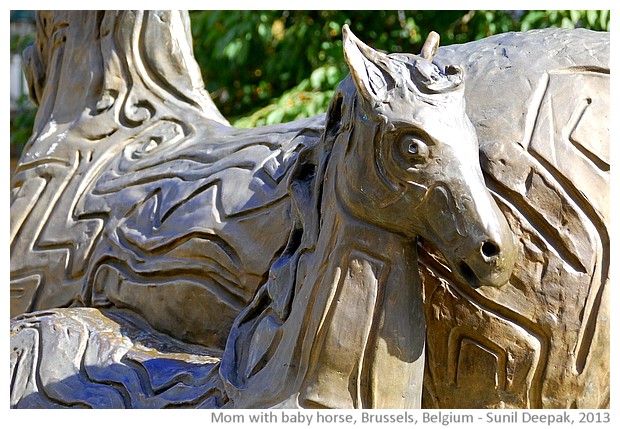 Brussels, Belgium: Sometimes, in the middle of a crowd of cars, you can see a mare accompanying her baby horse out on a walk. I could not find out the name of the sculptor but I liked this sculpture of mare with her baby horse.
ब्रसल्ज़, बेलजियमः कारों की भीड़ के बीच में कभी बच्चे को सैर कराते घोड़े भी दिख सकते हैं. इस कलाकृति का शिल्पकार कौन है, यह नहीं पता चला लेकिन घोड़ी माँ के साथ बच्चा मुझे अच्छे लगे.
Bruxelles, Belgio: In mezzo alla folla delle macchine, qualche volta puoi vedere una cavalla con il suo piccolo. Non sono riuscito a scoprire lo scultore di questa scultura, ma mi sono piaciuti la cavalla con il suo piccolo.
***