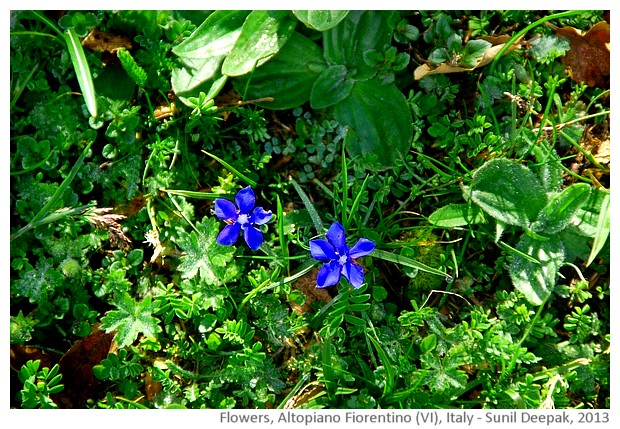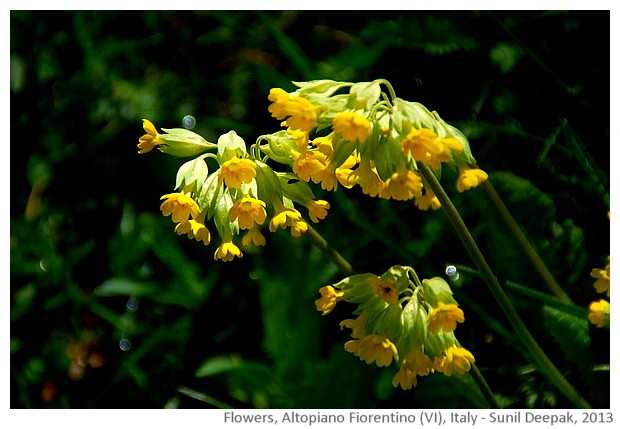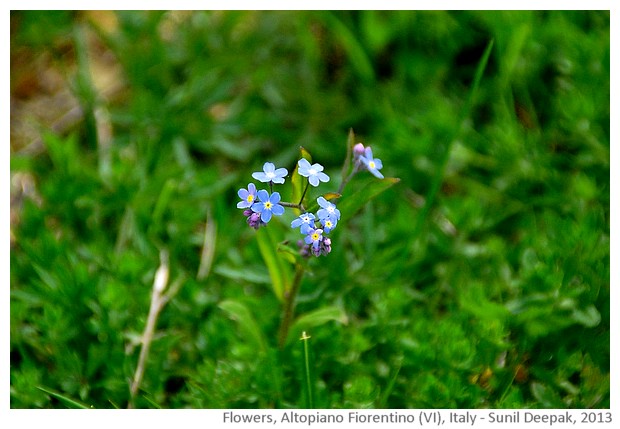 Altopiano Fiorentino (VI), Italy: The mountain pasture was full of flowers, different tiny flowers in blue and yellow. Some flowers had both the colours, yellow and blue. What beautiful colour combinations the nature can make, like an interior designer!
आल्तोपियानो फ्योरेन्तीनो, इटलीः पहाड़ी मैदान फ़ूलों से भरा था, नीले और पीले रंगों के विभिन्न छोटे फ़ूल. फ़िर उनके बीच में कुछ ऐसे फ़ूल भी थे जिनमें नीला और पीला दोनो रंग थे. प्रकृति कितना सुन्दर रंगों का आयोजन करती है, जैसे कोई इन्टीरियर डिज़ाइनर हो!
Altopiano Fiiorentino (VI), Italia: In montagna, il prato era pieno di diversi piccoli fiori in azzuro e giallo. Alcuni fiori avevano entrambi i colori, giallo e azzuro. Quanti belli accostamenti di colori la natura può creare, come un disegnatore degli interni.
***