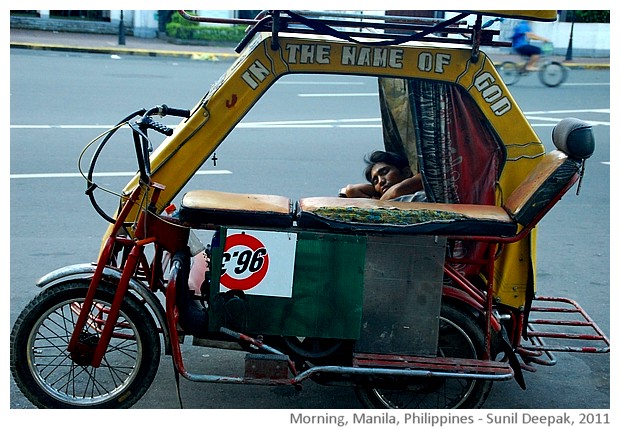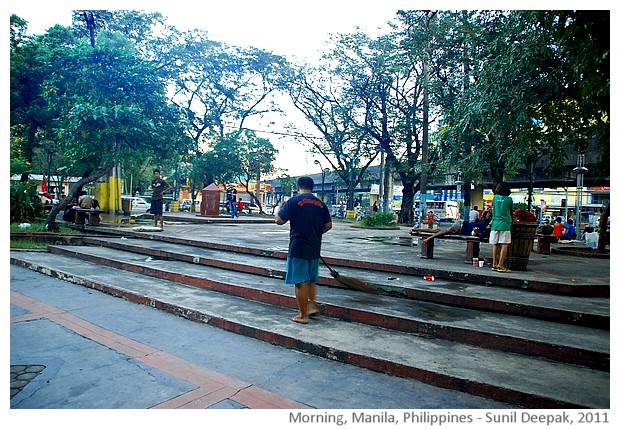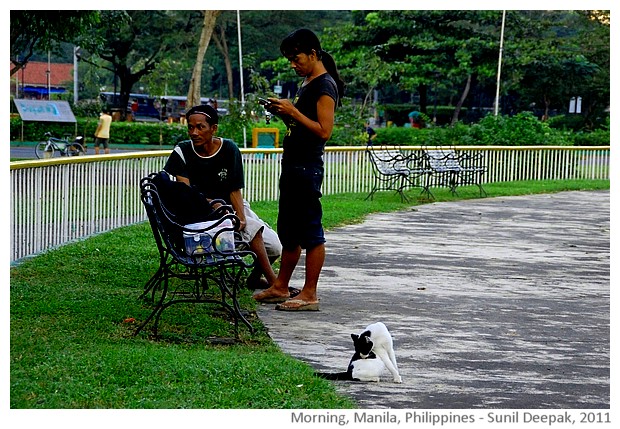 Manila, Philippines: The sun came out and the street people woke up. Those who had worked in the night tried to sleep. In a short while roads will be full of crowds going to work. Another ordinary day.
मनीला, फिलीपीन्सः सूरज निकला और सड़कों पर जीवन बिताने वाले लोग जागे. जिन्होने रात देर तक काम किया था उन्होंने थोड़ा और सोने की कोशिश की. थोड़ी देर में नौकरी पर जाने वाले लोगों की भीड़ों से सड़कें भर जायेगीं. एक और सामान्य सा दिन.
Manila, Le Filippine: Il sole uscì e le persone della strada si svegliarono. Quelli che avevano lavorato fino a tardi durante la notte cercarono di dormire ancora. Fra poco le strade saranno piene di persone che vanno al lavoro. Un'altro giorno ordinario.
***