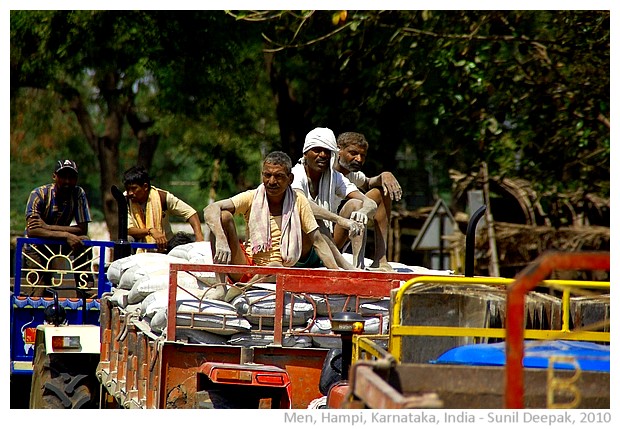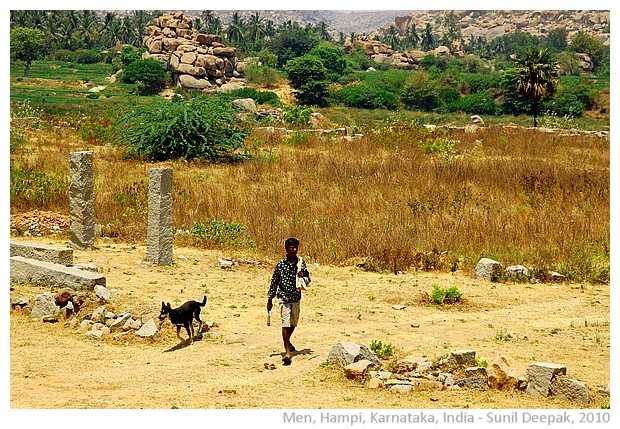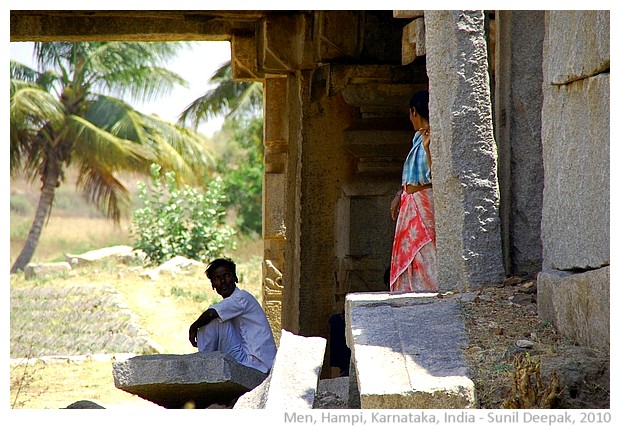 Hampi, India: There was a time when I loved the Australian group "Men at work". Today's theme is based on their name and is from Hampi in India.
हम्पी, भारतः एक ज़माने में आस्ट्रेलिया का गायक गुट "मेन एट वर्क" यानी काम पर लगे पुरुष मुझे बहुत अच्छा लगता था. उन्हीं के नाम पर हैं कि आज की तस्वीरें, भारत में हम्पी से.
Hampi, India: Una volta mi piaceva molto il gruppo australiano "Men at Work" (Uomini al lavoro). Il tema delle immagini di oggi è ispirato dal loro nome e sono da Hampi in India.
***