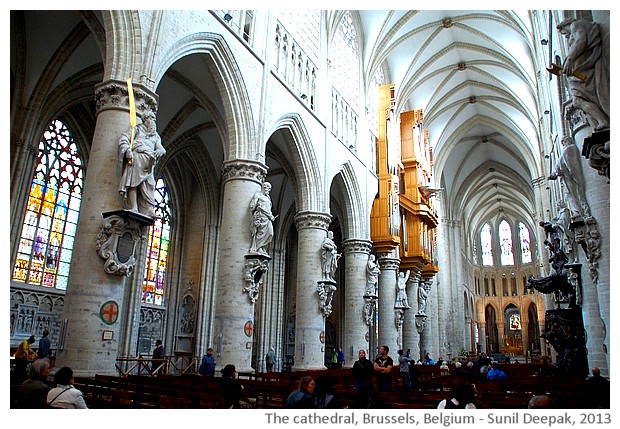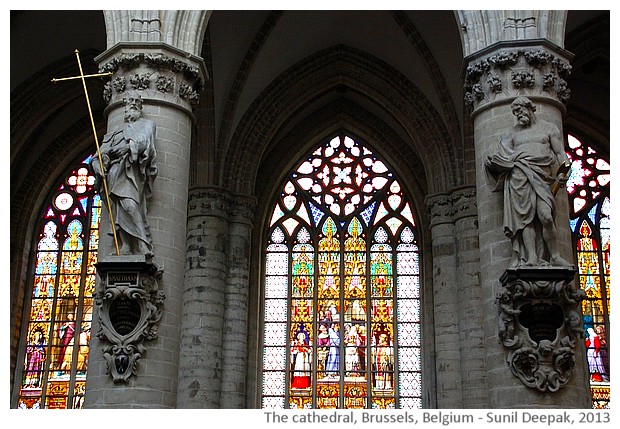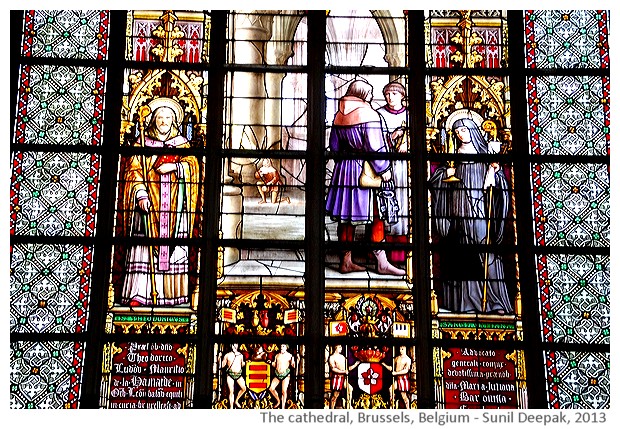 Brussels, Belgium: The cathedral is in Gothic style with statues and stained glass windows. I was pleasantly struck by the use of grey colour on that stained glass. I think that grey adds seriousness and dignity to those images.
ब्रसल्ज़, बेलजियमः शहर का कैथेड्रल गौथिक शैली का है और भीतर से मूर्तियों तथा रंगीन काँच की खिड़कियों से सजा है. उन खिड़कियों में स्लेटी रंग का इतना प्रयोग देख कर कुछ आश्चर्य हुआ और अच्छा भी लगा. मेरे विचार में स्लेटी रंग से उन चित्रों में गम्भीरता व शालीनता का पुट जुड़ गया है.
Bruxelles, Belgio: La cattedrale è in stile gotico con tante statue, e le finestre hanno i vetri colorati. Mi ha piacevolmente colpito l'uso del colore grigio in quelle finestre. Penso che il grigio aggiunge serietà e dignità alle scene dipinte.
***