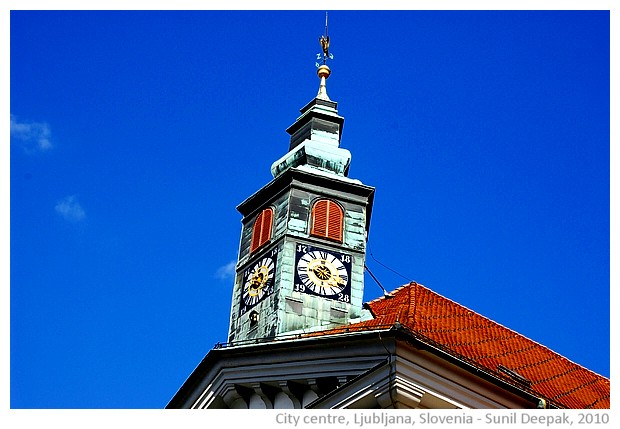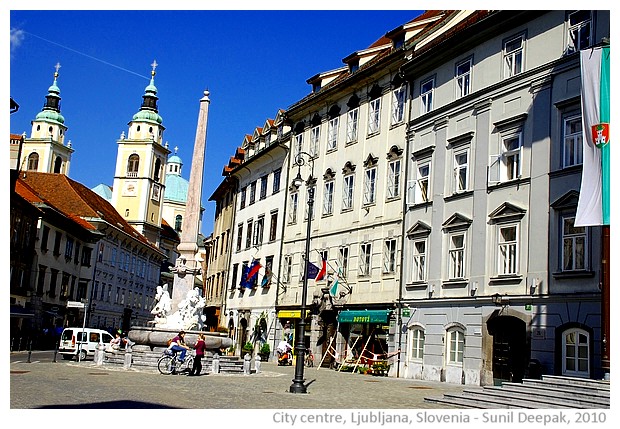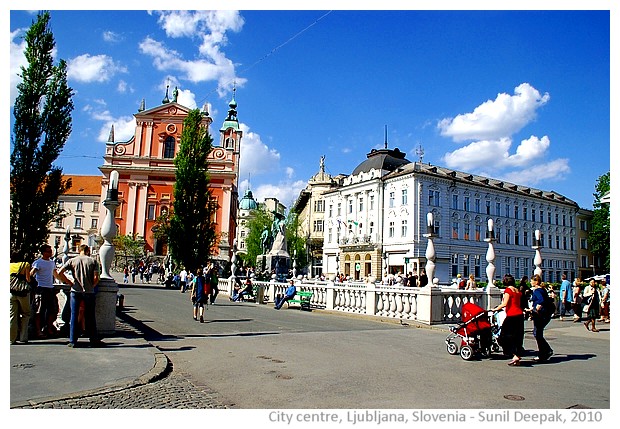 Ljubljana, Slovenia: In the old city centre you often see green colour among the roofs of the churches and other buildings, in the domes and clock towers.
ल्युबल्याना, स्लोवेनियाः पुराने शहर के मध्य में गिरजाघरों व भवनों की छतों पर अक्सर हरा रंग दिखता है, गुम्बजों व घँड़ीघर पर.
Lubiana, Slovenia: Nel vecchio centro, spesso si vede il colore verde tra i tetti delle chiese e degli edifici, sulle cupole e sulle torri.
***