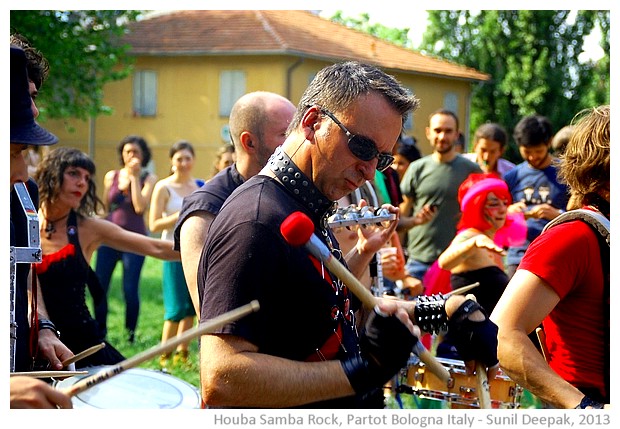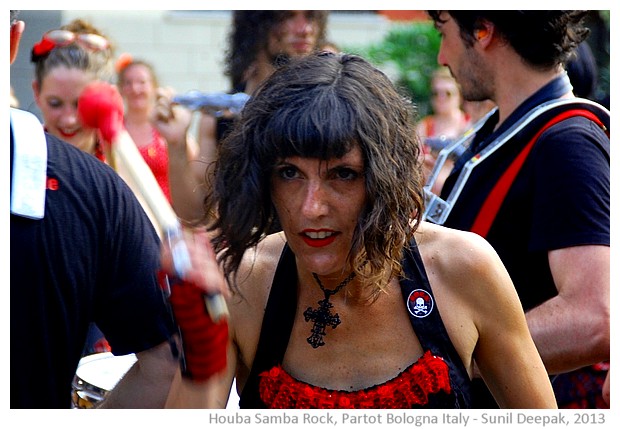 Bologna, Italy: The French music group
Houba Samba Rock
was so completely lost in the drum beats, that apart from listening to them, just watching them was so wonderful.
बोलोनिया, इटलीः ढोल की ढम ढम में मस्त हो गये फ्राँस के संगीत गुट
हूबा साम्बा
को सुनने में तो आनन्द था ही, देखने में भी आनन्द था.
Bologna, Italia: Il gruppo musicale francese
Houba Samba rock
era così completamente persa nel ritmo di suoi tamburi che era piacevole non solo ascoltarli, ma era meraviglioso anche guardarli.
***