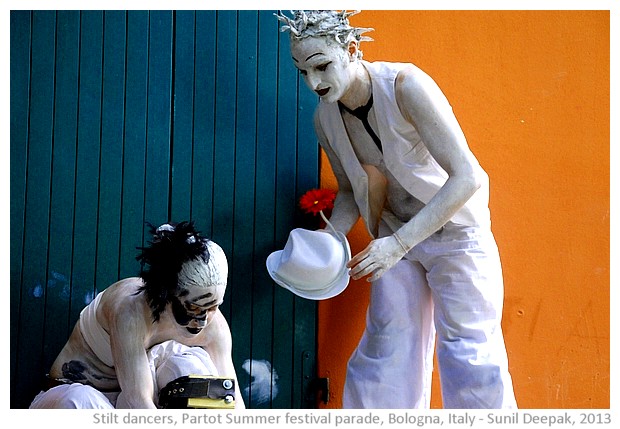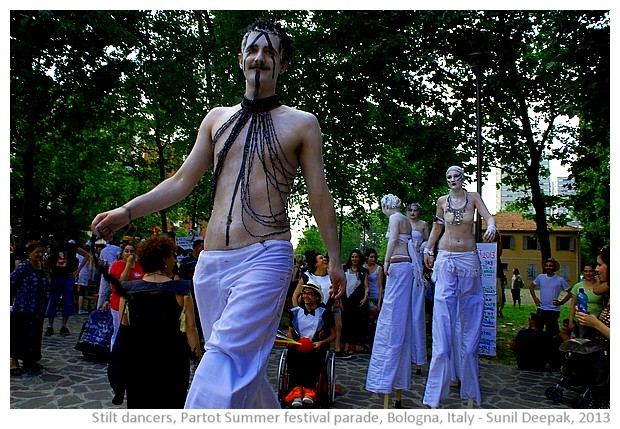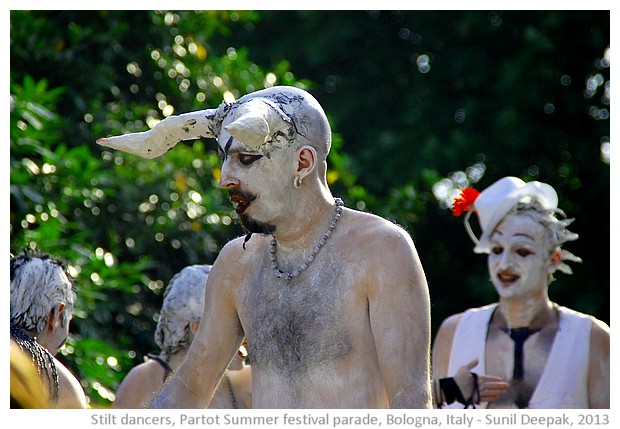 Bologna, Italy: Today's images are from this year's summer parade with the stilt-dancer guys covered with white paint and dressed as devils. Each guy had a different look, each wonderful in his own way.
बोलोनिया, इटलीः आज की तस्वीरों का विषय है इस वर्ष की ग्रीष्म ऋतु परेड से सफेद रंग से पुते, भूत पिचाशों की वेषभूषा में सजे, डँडों पर नाचने वाले युवक. हर युवक का अपना भिन्न अन्दाज़ था, और हर युवक देखने वाला था.
Bologna, Italia: Le immagini di oggi sono dalla parata Par Tot di quest anno con i ragazzi trampolieri coperti di bianco e vestiti come i diavoli. Ogni ragazzo aveva il suo look diverso, ognuno era da ammirare.
***