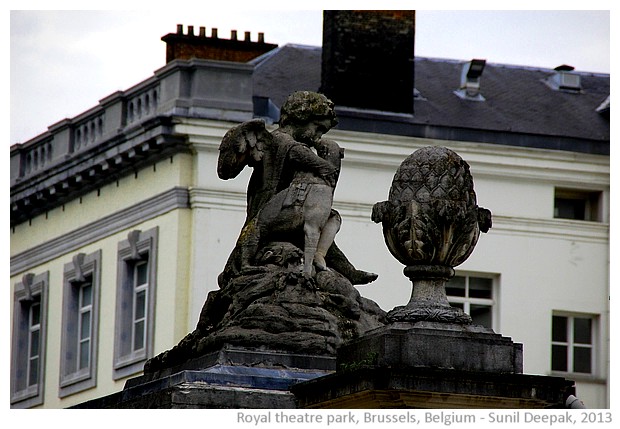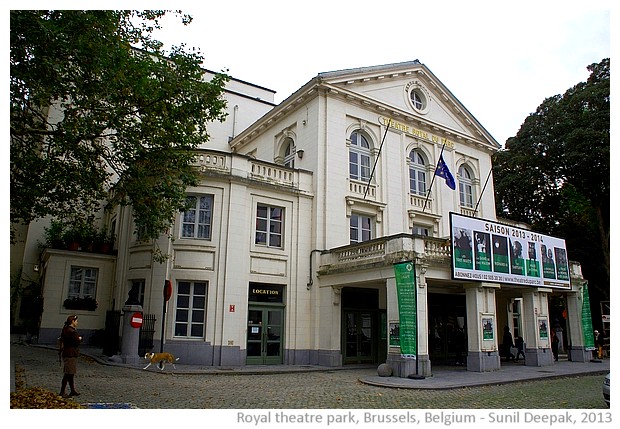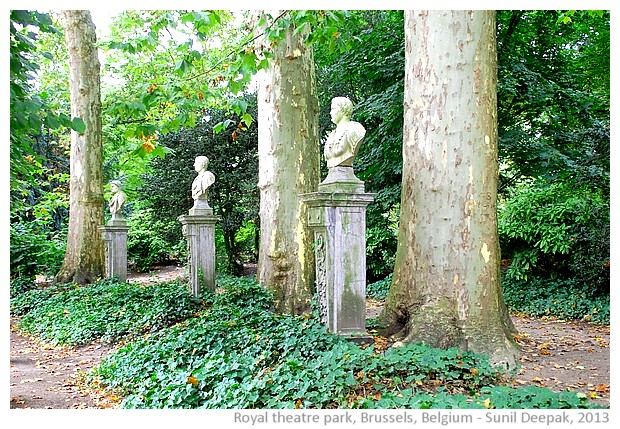 Brussels, Belgium: While going around, I always have this internal tussel between "
Hurry up, I still need to see so much
" and "
Go slowly, enjoy what you see
". In the film "
Yeh Jawani hai deewani
", Deepika says "
Something will be left out anyway, let me enjoy this sunset!
" Now when I think of that day, I feel that I should have spent more time in this park to observe the sculptures. However on that day I had been too much in a hurry.
ब्रस्ल्ज़, बेलजियमः घूमते समय हमेशा मन में खींचा तानी सी चलती है कि "जल्दी करो, अभी तो अन्य बहुत कुछ देखना है" या "आराम से देखो, भागने में आनन्द नहीं". फ़िल्म "यह जवानी है दीवानी" में दीपिका कहती है, "कुछ न कुछ तो छूटेगा ही, मुझे इस सूर्यास्त को देखने दो!" अब सोचूँ तो लगता है कि मुझे रुक कर आराम से इस बाग की मूर्तियों के शिल्प को देखना समझना चहिये था, पर उस दिन मन में भागम भाग थी, कुछ भी ठीक से नहीं देखा.
Bruxelles, Belgio: Quando vado in giro, ho sempre questa lotta interna tra "
Fai presto, devi ancora vedere tante cose
" e "
Fai con calma e godi quello che fai
". Nel film "
Yeh jawaani hai deewani
", Deepika dice, "
Alla fine, ci sarà sempre qualcosa che non hai fatto. Lasciami godere questo tramonto!
" Ora quando ripenso a quel giorno, penso che dovevo fermarmi in questo parco per osservare meglio le sculture. Invece quel giorno avevo fatto tutto di corsa.
***