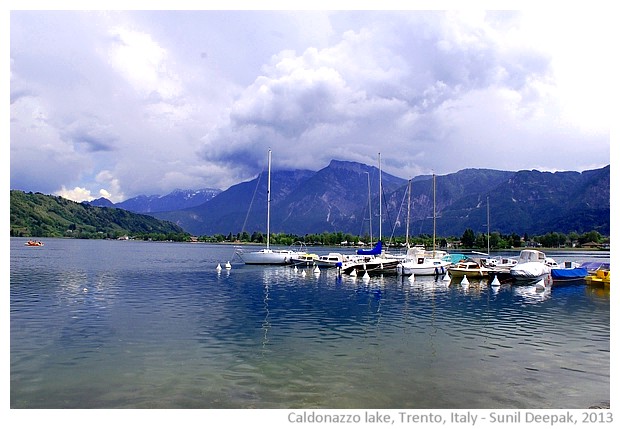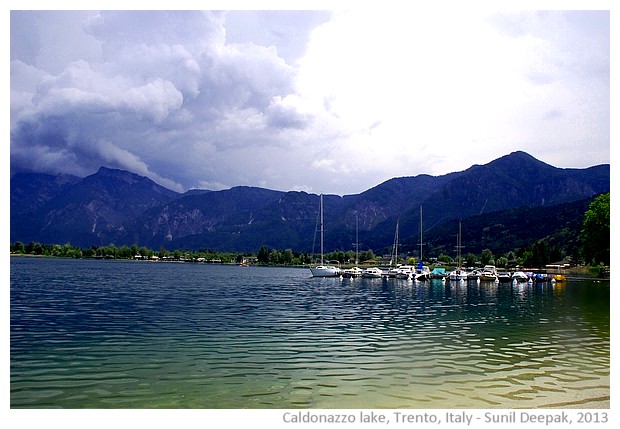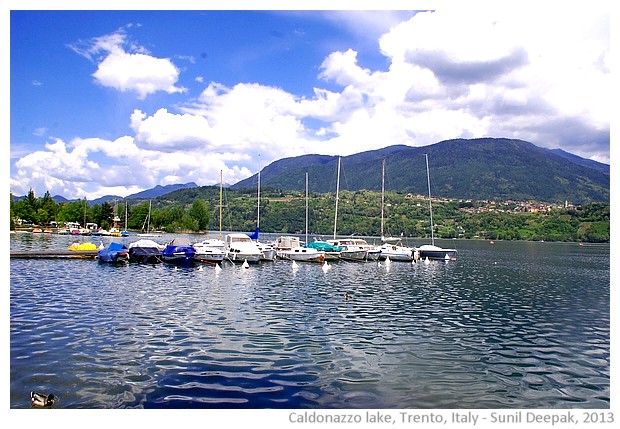 Caldonazzo, Trento, Italy: We were walking along the lake when a few rays of sun found some space between the clouds and illuminated a few white boats, and suddenly everything looked more beautiful. I could not catch that particular sensation in my pictures, but with a little imagination, perhaps you can feel it!
काल्दोनात्सो, त्रेन्तो, इटलीः झील के किनारे घूम रहे थे जब बादलों के बीच से कुछ सूरज की किरणे सफ़ेद नावों पर पड़ीं, तो अचानक सब कुछ और भी सुन्दर लगा. उस समय की वह अनुभूति इन तस्वीरों में नहीं, पर शायद थोड़ी सी कल्पना से उसका आभास मिल सकता है.
Caldonazzo, Trento, Italia: Passeggiavamo lungo il lago quando alcuni raggi del sole avevano trovato spazio tra le nuvole e illuminato alcune barche bianche, all'improvviso tutto era sembrato più bello. Non sono riuscito a catturare quella sensazione in queste immagini, ma con un po' di fantsia, forse potete intuirla!
***