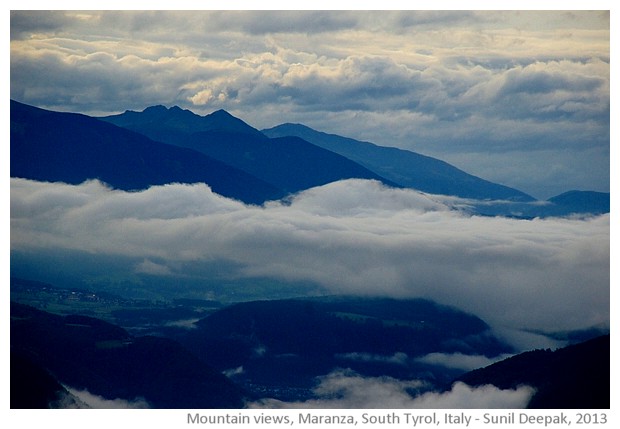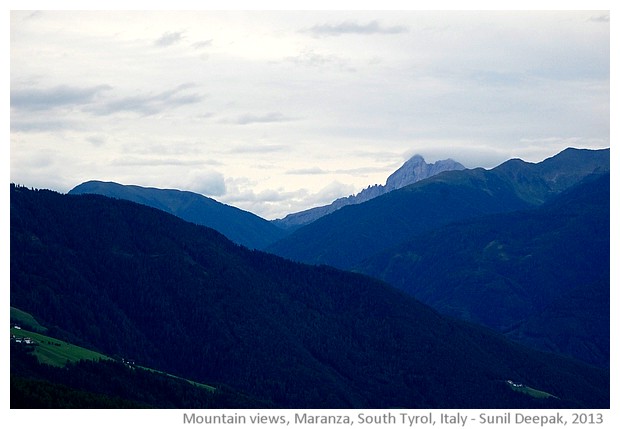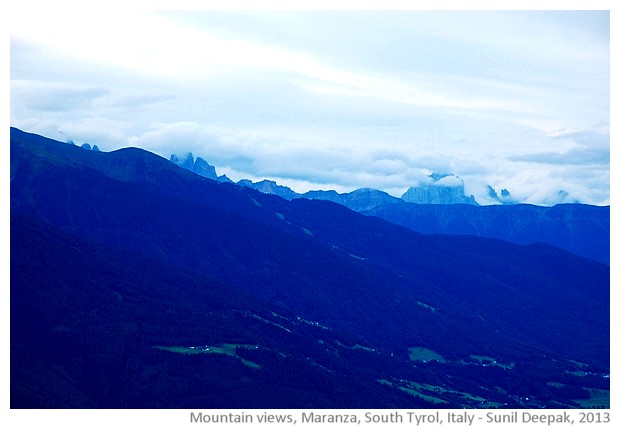 Maranza, Alto Adige, Italy: If you grew up in north India, Hindi songs enter deep in your heart and then throughout your life, you find yourself humming them. This year during our mountain holidays, I was constantly humming such a childhood song "
Unche paharon ke neeche
" that talked of living under high mountains.
मारान्ज़ा, आल्तो आदिजे, इटलीः अगर उत्तरी भारत में बचपन बीता हो तो हिन्दी के गाने मन में गहरे बस जाते हैं और सारा जीवन वहीं से हमारे भावों के अनुसार होठों पर आ जाते हैं. इस वर्ष जब पहाड़ों पर छुट्टियों में गये तो मन में "ऊँचे पहाड़ों के नीचे" वाला गाना बजता रहा!
Maranza, Alto Adige, Italia: Se cresci nel nord dell'India, le canzoni di Bollywood entrano dentro il tuo cuore e poi per tutta la vita ti trovi a canticchiarle. Quest anno, durante le nostre vacanze in montagna mi sono trovato a canticchiare continuamente una canzone dalla mia infanzia "
Unce paharon ke nice
" che parlava di vivere sotto le montagne alte.
***