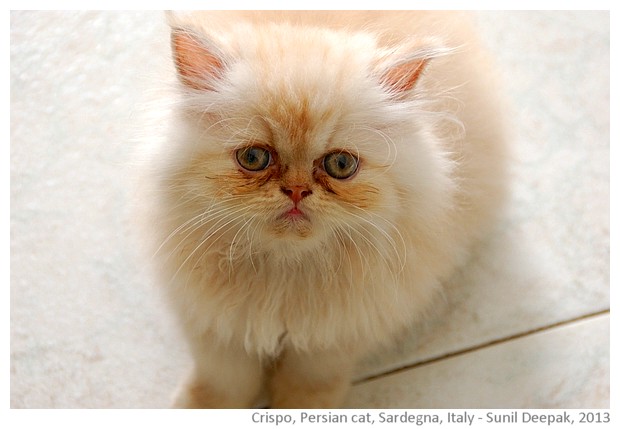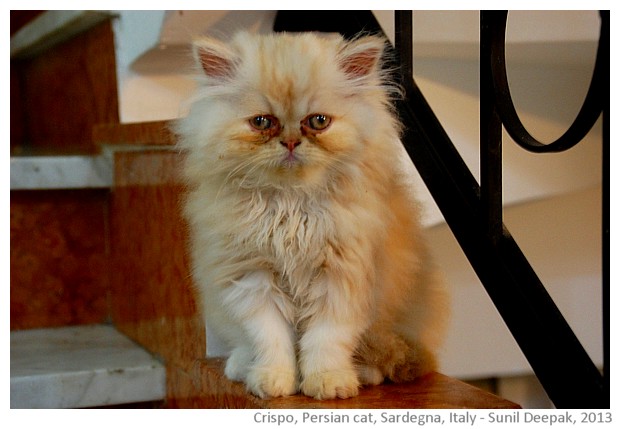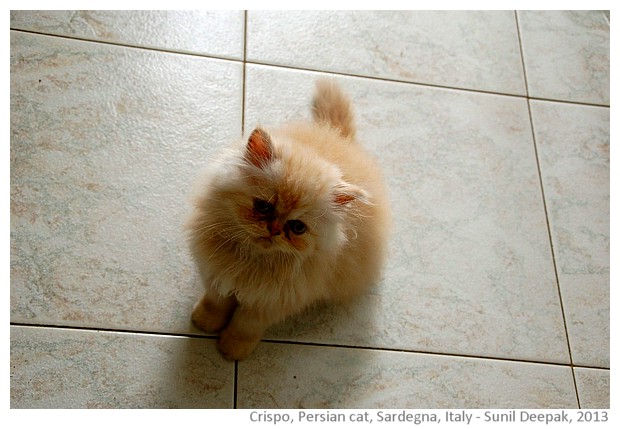 Cagliari, Sardinia, Italy: The friends with whom I was staying had a two month old, beautiful Persian male cat. Mostly he looked calm and serious, as if he was a professor waiting for the noisy students to settle down.
काल्यारी, सरदेनिया, इटलीः जिस मित्र के यहाँ ठहरा था उनका दो महीने का फारसी बिल्ला क्रिस्पो बहुत सुन्दर था. अधिकतर वह शान्त और गम्भीर दिखता, मानो कोई प्रोफेसर हो जो शोर मचाते हुए छात्रों के चुप होने की प्रतीक्षा कर रहा हो.
Cagliari, Sardegna, Italy: Gli amici che mi ospitavano avevano un gatto persiano maschio di due mesi, molto bello. Più delle volte aveva un portamento calmo e serio, come fosse un professore che aspetta un gruppo di studenti rumorosi a calmarsi.
***