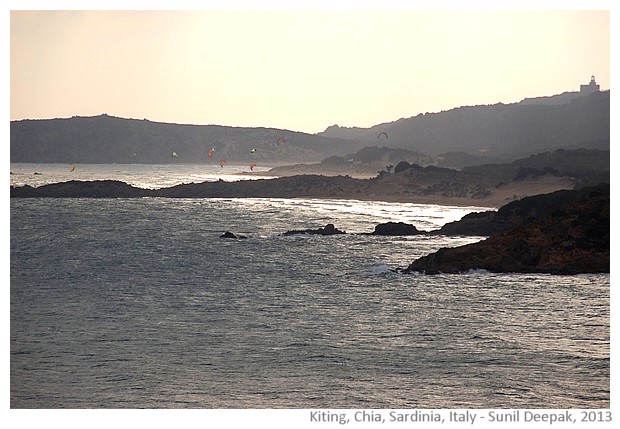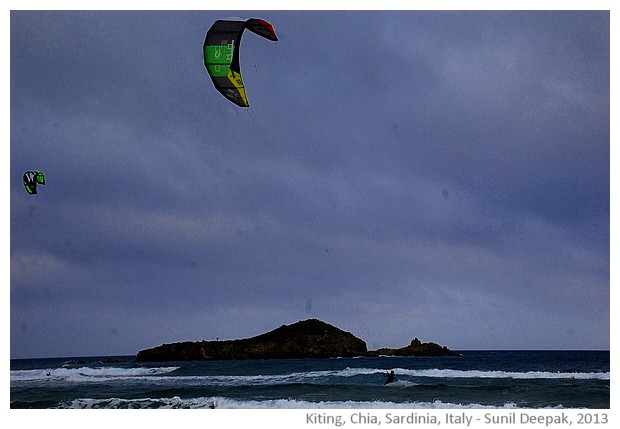 Chia, Sardinia, Italy: Gliding with a surfboard and colourful parachute-like kites on the sea waves, and when gusts of wind come, rise up in the air, it looked so thrilling. This sport is called kiting.
किया, सरदेनिया, इटलीः सागर की लहरों के ऊपर, रंगबिरंगे पैराशूट जैसी पतंगों के साथ सर्फबोर्ड पर फिसलना, और जब हवा तेज़ आये तो आसमान में उठना, देख कर बहुत रोमाँचकारी लगा. इसे काईटिन्ग कहते हैं.
Chia, Sardegna, Italia: Glissare sulle onde del mare con una tavola di surf e un aquilone come un paracadute colorato, e quando si alza il vento, alzarsi in aria, era molto emozionante da guardare. Questo sport si chiama kiting.
***