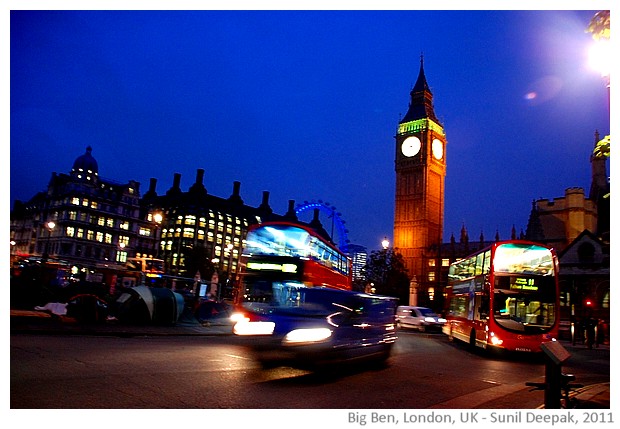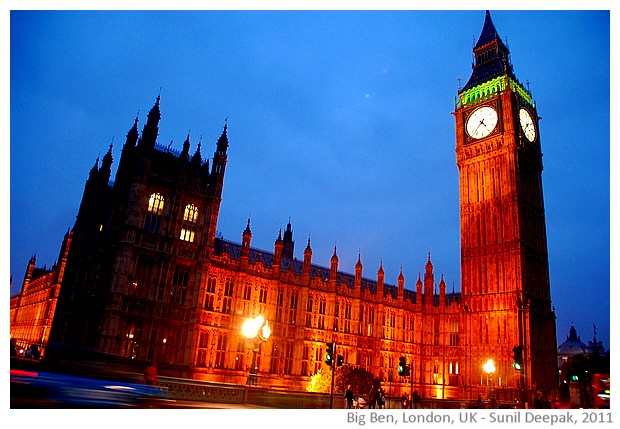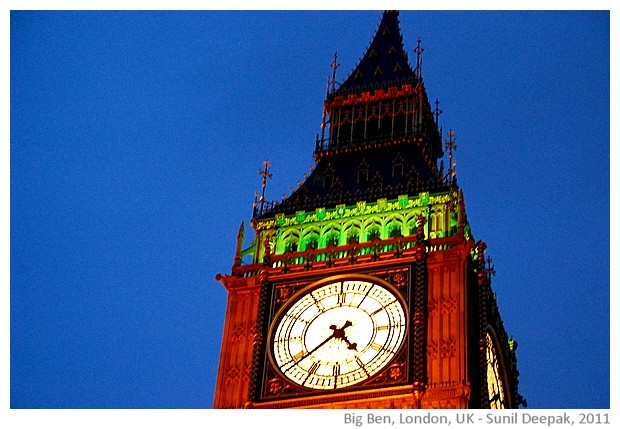 London, England: I love looking at old pictures and reliving those memories. Today's images are from a London visit some years ago, that show Big Ben, the clocktower of Westminster Abbey, that is one of the city's landmarks.
लँडन, ब्रिटेनः पुरानी तस्वीरें देख कर बीती बातों को याद करने का अपना ही आनन्द है. आज की तस्वीरों में कुछ वर्ष पहले की लँडन यात्रा से वेस्टमिन्स्टर गिरजाघर का बड़ा घँटाघर जिसे शहर का प्रतीक माना जाता है.
Londra, Inghilterra: Amo guardare le vecchie foto e rivivere le memorie dei viaggi. Le immagini di oggi sono da un viaggio a Londra qualche anno fa e presentano il Big Ben, il campanile dell'Abbazia di Westminister, uno dei luoghi simbolo della città.