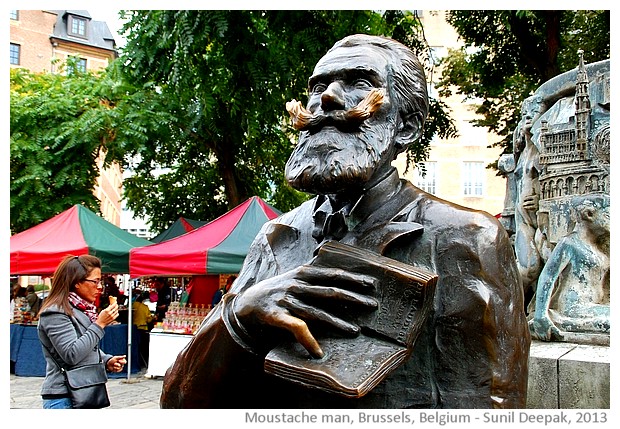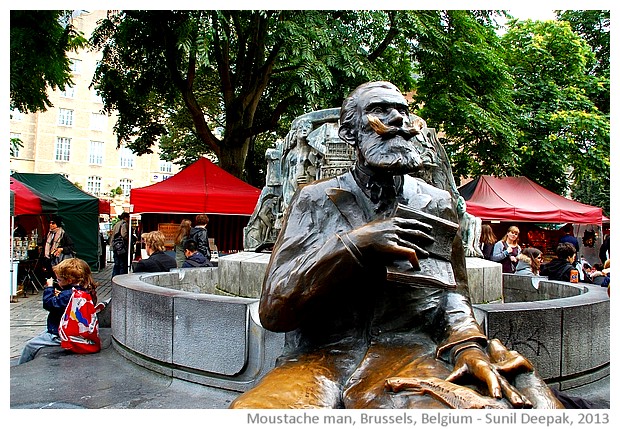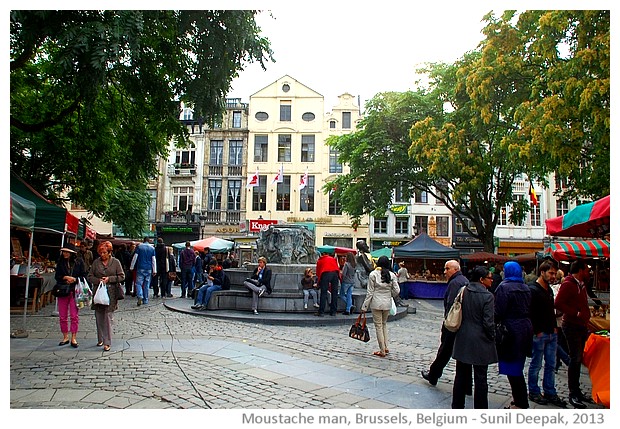 Brussels, Belgium: I loved this statue of the man with the big moustache sitting on the side of a fountain in the city centre, holding a book in his hand. Does anyone know whose statue is this?
ब्रसल्ज़, बेल्जियमः पुराने शहर में एक फुव्हारे पर एक किताब हाथ में ले कर बैठे पुरुष की इस मूर्ति की मूँछों ने मेरा मन हर लिया! क्या कोई बता सकता है कि यह मूर्ति किसकी है?
Bruxelles, Belgio: Mi è piaciuta molto questa statua dell'uomo seduto al margine di una fontana nel centro di Bruxelles, con un libro in mano e due baffi enormi. Qualcuno sa dirmi di chi è questa statua?
***