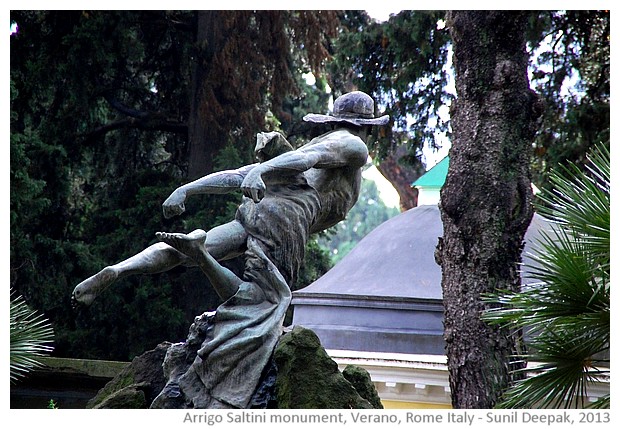 Rome, Italy: Arrigo Saltini was an air-force pilot and he was 23 years old when he had died in the first world war. His memorial on his tomb shows him as a flying man. I liked this sculpture very much.
रोम, इटलीः अर्रिगो साल्तीनी हवाई जहाज़ के पायलट थे और 23 वर्ष के थे जब प्रथम विश्व युद्ध में उनकी मृत्यू हुई. उनकी कब्र पर उनके स्मारक में उन्हें हवा में उड़ते हुए दिखाया गया है. मुझे यह मूर्ति बहुत अच्छी लगी.
Roma, Italia: Arrigo Saltini era un pilota delle forze aeree e aveva 23 anni quando morì durante la prima guerra mondiale. Il memoriale sulla sua tomba lo presenta come l'uomo in volo. Mi è piaciuta molto questa scultura.
***