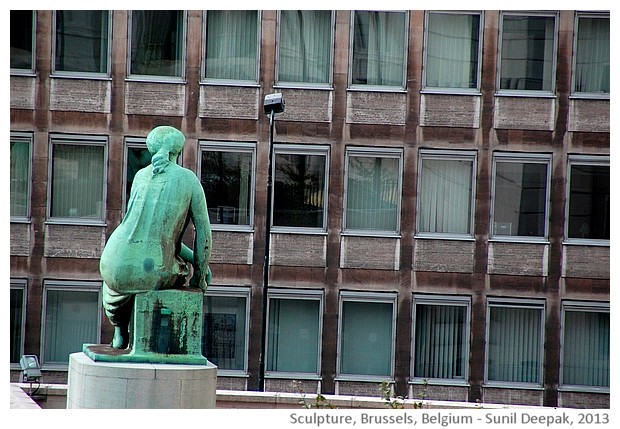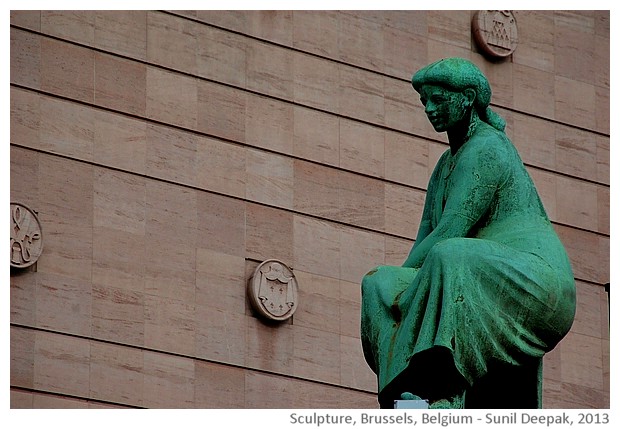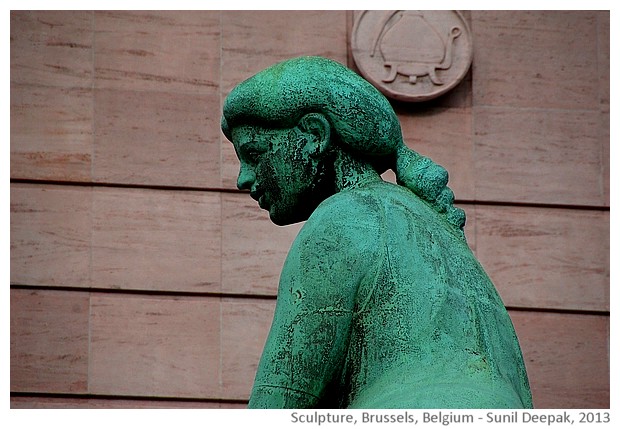 Brussels, Belgium: From the courtyard of the art museum near the cathedral, here are the images of a bronze statue of a woman, that has turned green by the combination of time, sun, rain and humidity.
ब्रसल्ज़, बेल्जियमः केथेड्रल के पास कला संग्रहालय के प्राँगण से ब्रोंज़ की एक नारी मूर्ति प्रस्तुत है जिसे समय, धूप, बारिश व उमस में मिल कर हरा बना दिया है.
Bruxelles, Belgio: Dal cortile del museo d'arte vicino alla cattedrale, presento le immagini di una scultura in bronzo di una figura femminile che è diventata verde dal tempo, dal sole, dalla pioggia e dall'umidità.
***