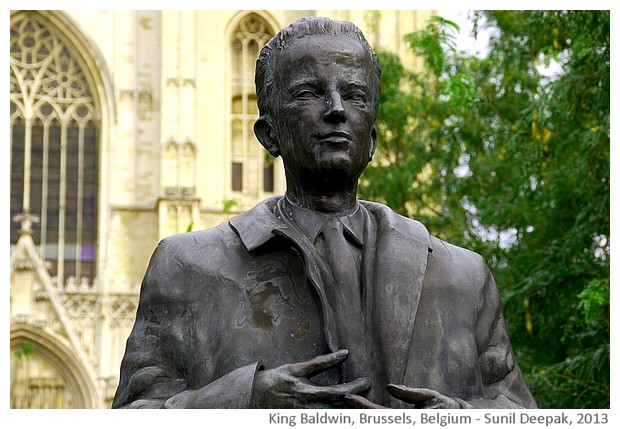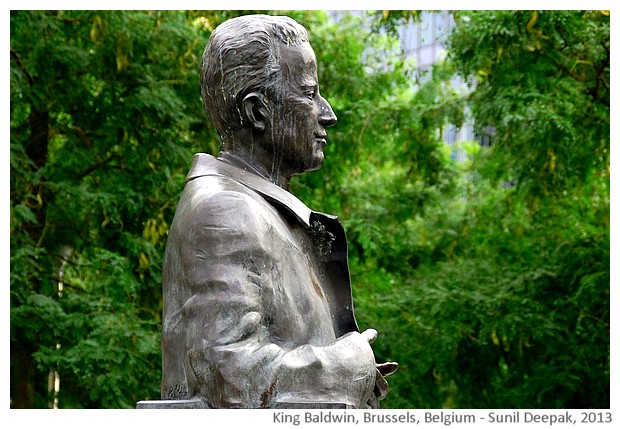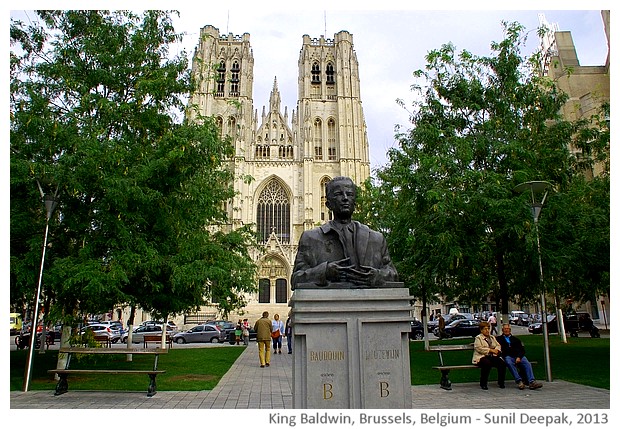 Brussels, Belgium: The king's statue in front of the cathedral looks as if Rintintin, hero of Belgian comics, has grown up.
ब्रस्लज़, बेल्जियमः कैथेड्रल के सामने बेल्जियम के राजा की मूर्ति देख कर लगा मानो चित्रकथाओं का रिनटिनटिन बड़ा हो गया हो.
Bruxelles, Belgio: La statua del re davanti alla cattedrale sembra come Rintintin, l'eroe dei fumetti belgi, è cresciuto.
***