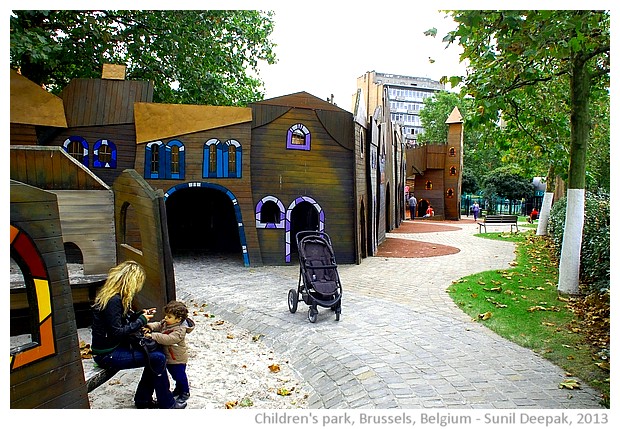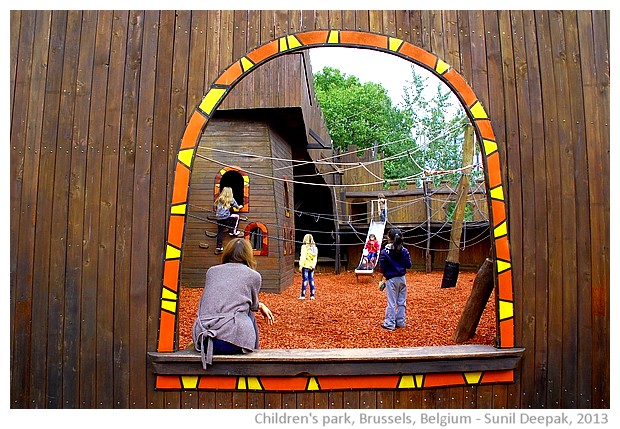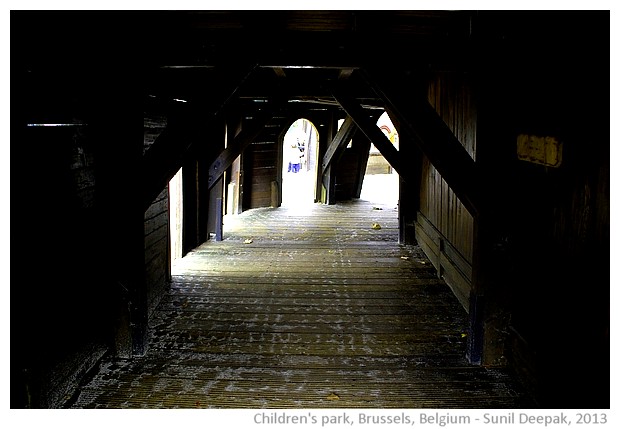 Brussels, Belgium: When I saw the wood-fort and the underneath tunnels in the children's park, I remembered the caves in Delhi's Birla Mandir where as children we used to play hide and seek.
ब्रसल्ज़, बेलजियमः बच्चों के पार्क में लकड़ी का किला और उसके नीचे बनी सुरँगें देखीं तो दिल्ली के बिरला मन्दिर के बाग की गुफ़ाएँ याद आ गयीं जहाँ बचपन में छुप्पन छुपाई खेलते थे.
Bruxelles, Belgio: Quando ho visto il forte di legno e i tunnel nel parco giochi per i bambini, ho pensato alle grotte nel tempio di Birla a Delhi, dove quando ero bambino, giocavamo al nascondino.
***