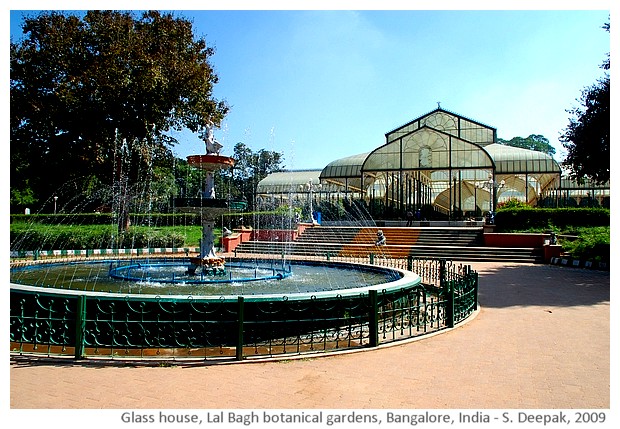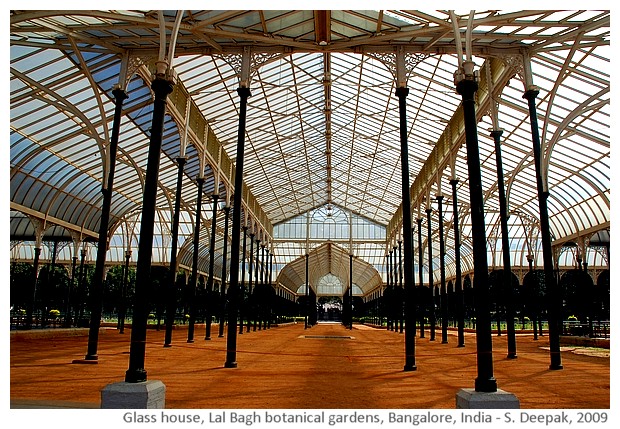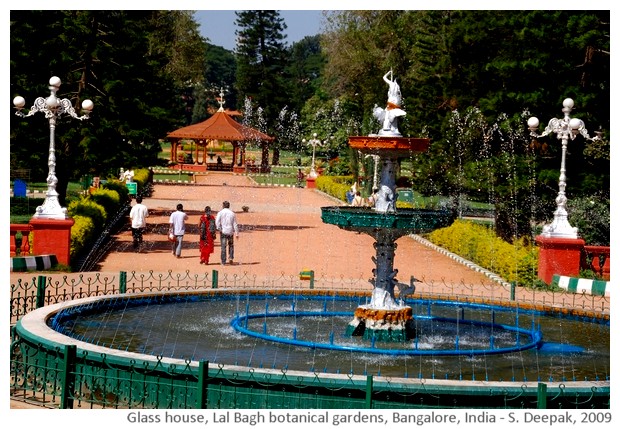 Bangalore, India: Lal Bagh botanical gardens have a beautiful glass house, but it did not have any special flowers or plants. Perhaps it was being used for some meeting or was being repaired.
बँगलौर, भारतः लाल बाग वनस्पति बाग में बहुत सुन्दर शीशे का घर है पर उसमें कोई विशिष्ठ फ़ूल या पौधे नहीं थे, खाली था, शायद किसी समारोह के लिए या शायद उसकी मरम्मत की जा रही थी.
Bangalore, India: I giardini botanici di Lal Bagh hanno una bella serra, ma non conteneva dei fiori o delle painte particolari. Forse dovevano usarlo per qualche incontro o forse la stavano riparando.
***