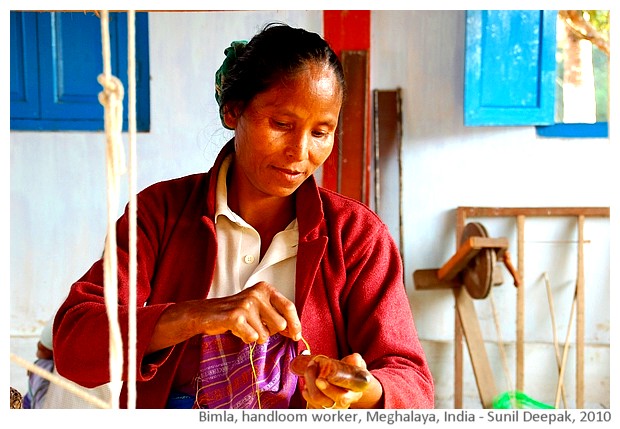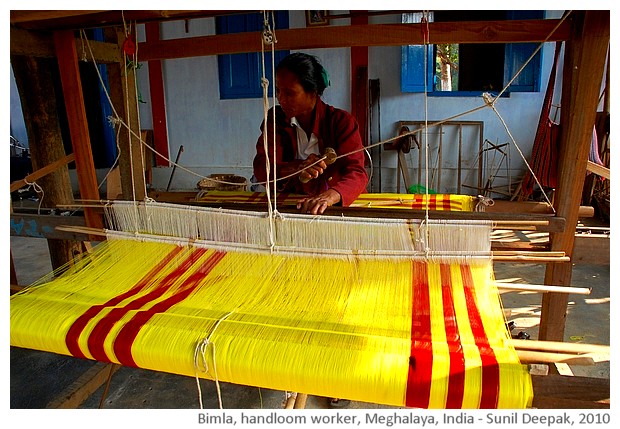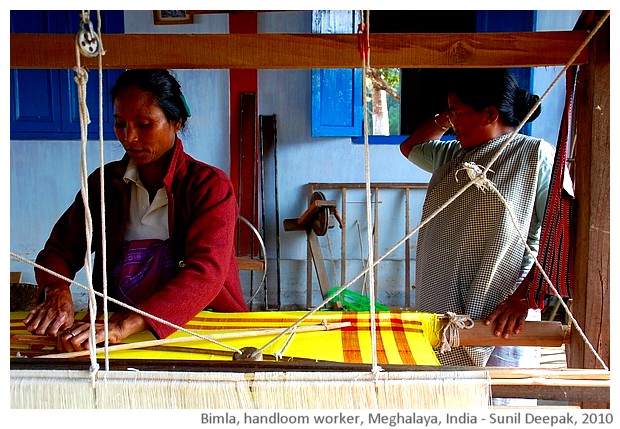 Meghalaya, India: On the Independence day of India, I wish for freedom from poverty, freedom from the corruption that has spread at all levels, a freedom for development and justice for the common persons. Today's images have Bimla, a handloom worker from the far away state of Meghalaya.
मेघालय, भारतः आज भारत के स्वतंत्रता दिवस को मेरी शुभकामना कि भारत को गरीबी से स्वतंत्रता मिले, हर स्तर पर फैले भ्रष्ठाचार से स्वतंत्रता मिले, जनसामान्य को विकास और न्याय की स्वतंत्रता मिले. आज की तस्वीरों में सुदूर मेघालय प्रदेश से बिमला, एक हथकरगा कारीगर.
Meghalaya, India: Alla festa dell'indipendenza in India, il mio augurio per la libertà dalla povertà, per la libertà dalla corruzione che si è estesa ai vari livelli, la libertà di sviluppo e di giutizia per le persone comuni. Le immagini di oggi hanno Bimla, una lavoratrice tessile artigianale dallo lontano stato di Meghalaya.
***