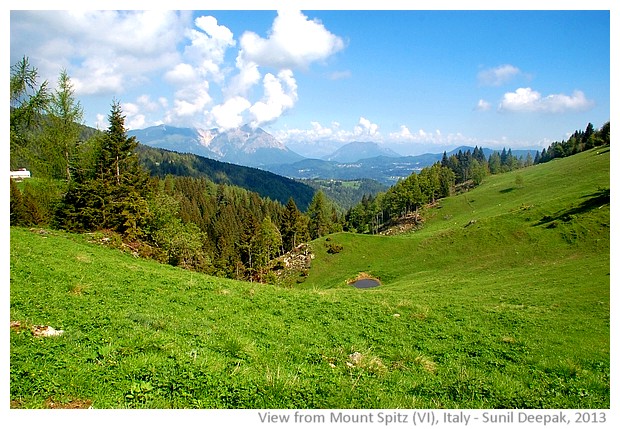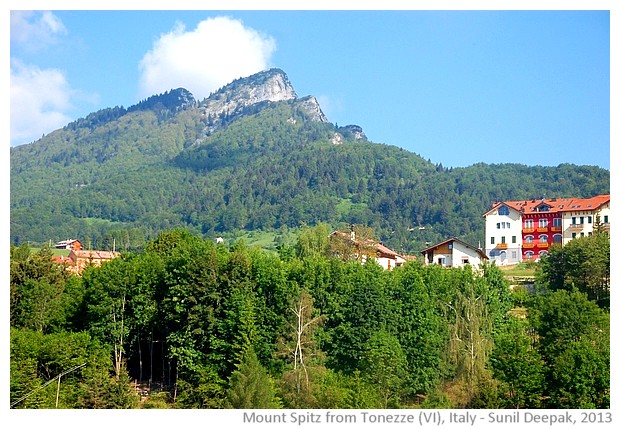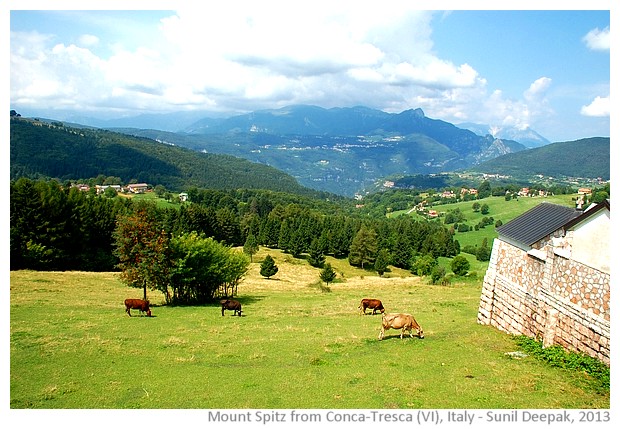 Tonezze, Italy: I saw the Spitz mountain for the first time from Conca-Tresca, from the other side of the valley. I felt strangely attracted to that mountain peak. Next time we shall go to see that mountain from close, I told my wife. After a month, we had the opportunity to visit Spitz mountain. It is one of the most beautiful places that I have seen.
तोनेज़्ज़े, इटलीः पहली बार स्पित्ज़ पर्वत को कोन्का‍-त्रेस्का से देखा, घाटी की दूसरी ओर से. उस पर्वत चोटी ने जाने क्यों मन को आकर्षित किया. मैंने अपनी पत्नी से कहा कि अगली बार उसी ओर जायेंगे, उस पहाड़ को करीब से देखना है. करीब एक महीने बाद स्पित्ज़ पर्वत की ओर जाने का मौका मिल ही गया. यह मुझे दुनिया की सबसे सुन्दर जगहों में से लगी.
Tonezze, Italia: Ho visto il monte Spitz per la prima volta da Conca-Tresca, dall'altro lato della valle. Ho sentito una strana attrazione per questa montagna. La prossima volta andremo a vedere quella montagna da vicino, ho detto a mia moglie. Dopo un mese abbiamo avuto l'opportunità di visitare il monte Spitz. E' uno dei posti più belli che ho visto.
***