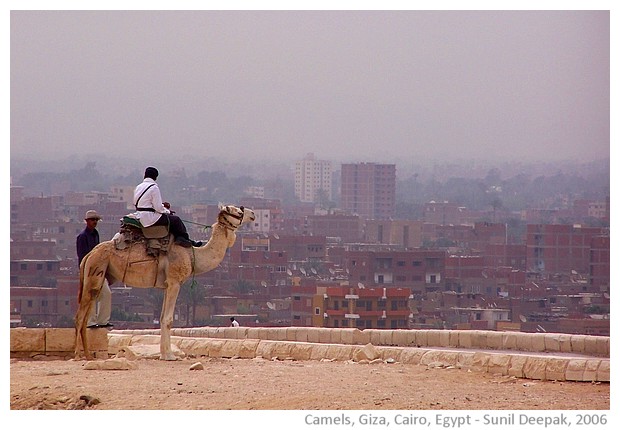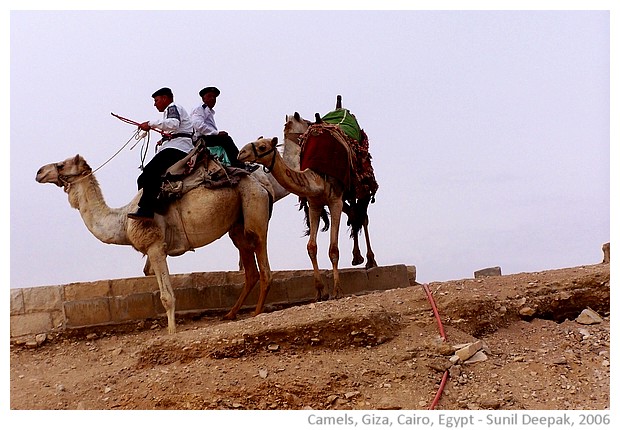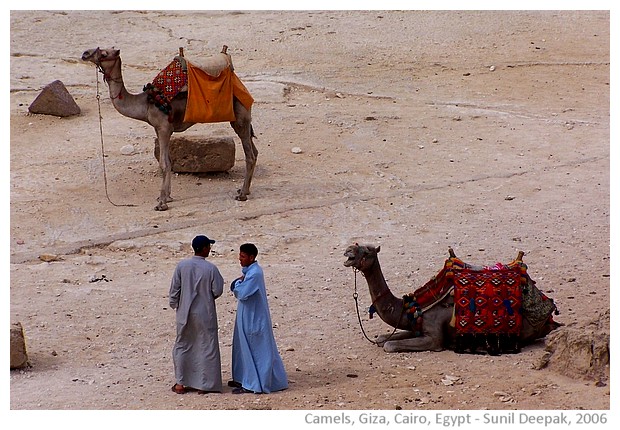 Giza, Cairo, Egypt: Reading the news about the events in Egypt, I feel anxious about my friends there and pray that soon peace will come back. Today's images are from a journey in Egypt some years ago and show camels from the area around the pyramids in Giza.
गीज़ा, अल काहिरा, मिस्रः आजकल समाचारों में हर रोज़ मिस्र में जो हो रहा है उसे पढ़ कर अपने सब मिस्री मित्रों की याद आ जाती है और मन में ही प्रार्थना करता हूँ कि सब जल्दी ठीक हो जाये. आज की तस्वीरें कुछ वर्ष पहले की एक मिस्र यात्रा से जिनका विषय है गीज़ा के पिरामिडों के पास ऊँठ.
Ghiza, Cairo, Egitto: Quando leggo le notizie sugli eventi in Egitto, sento ansia per i miei amici egiziani e prego che presto la pace tornerà là. Le immagini di oggi sono da un viaggio in Egitto alcuni anni fa e presentano i cammelli della zona intorno alle piramidi di Ghiza.
***