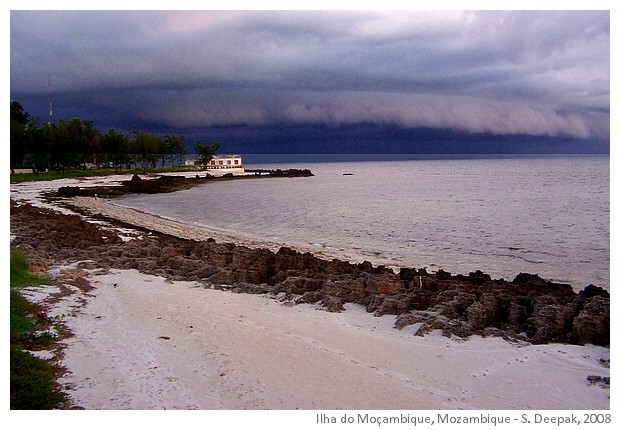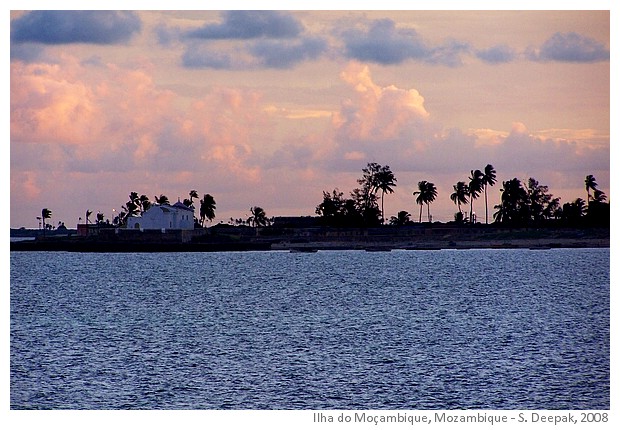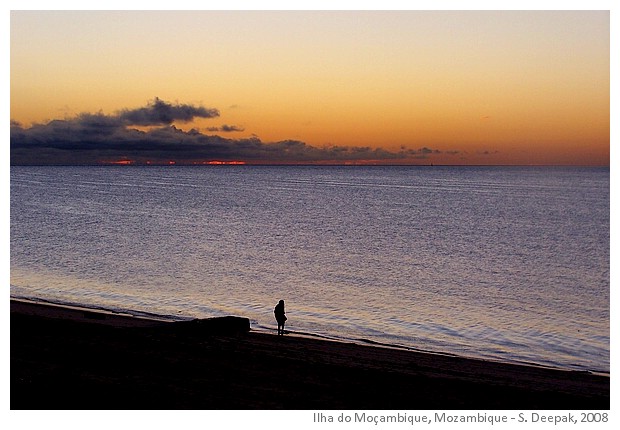 Ilha do Mozambqiue, Mozambique: Old culture, natural beauty and the influence of Portuguese colonialism, make Ilha a magical place. Its grounds still seem to echo with the cries of the people sent as slaves to south and central America. Once, Ilha was an important centre for the slave trade.
इल्या, मोज़ाम्बीकः प्राचीन सभ्यता, प्राकृतिक सुन्दरता और पुर्तगाली साम्राज्यवाद का प्रभाव, सब मिल कर इल्या को जादुई बना देते हैं. यहाँ की मिट्टी में अभी भी उन लोगों की आहें गूँज रही हैं जिन्हें गुलाम बना कर दक्षिण व मध्य अमरीका भेजा गया था. कभी इल्या अफ्रीकी गुलामों के व्यापार का महत्वपूर्ण केन्द्र था.
Ilha do Moçambique, Mozambico: Vecchia cultura, bellezza naturale e l'influenza del colonialismo portoghese, fanno di ilha un luogo magico. Nella sua terra sembra di sentire ancora l'eco dei pianti delle persone mandate come schiavi verso il sud e il centro America. Una volta, Ilha era un importante centro per la tratta degli schiavi.
***