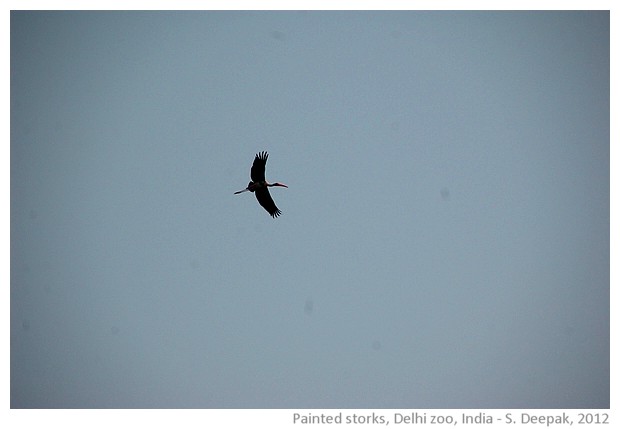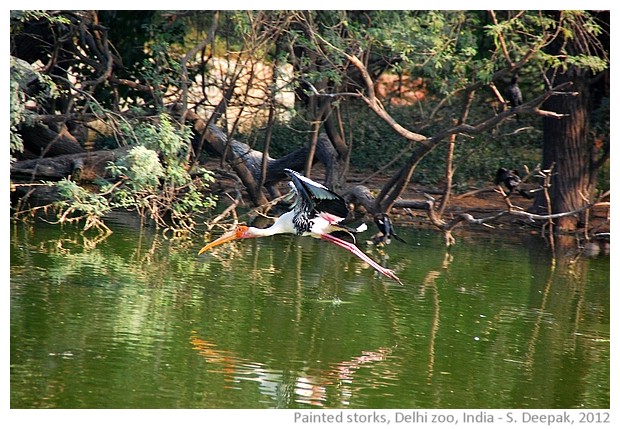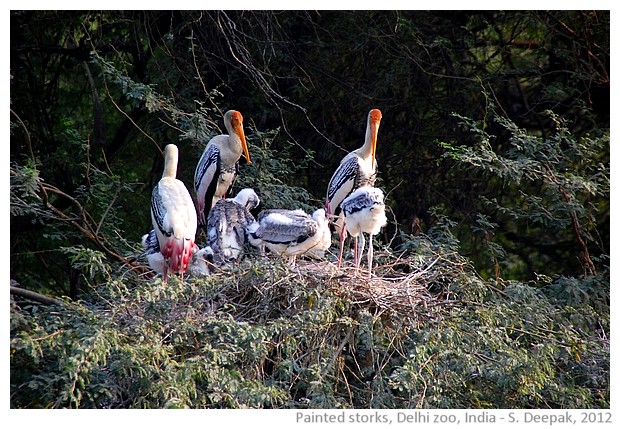 Delhi, India: Those who know me, are going to shake their heads and think "There he goes once again". It is true that I am mad about painted storks. A group of these birds have made their home in a pond in the Delhi zoo. Every time when I go to Delhi, I always try to find some time to spend near that pond.
दिल्ली, भारतः आप में जो लोग मुझे जानते हैं, वे अवश्य सोचेंगे कि मैं फ़िर से शुरु हो गया. पर यह सच है कि मैं पैंटिड स्टोर्क (जाँघिल) का दीवाना हूँ. दिल्ली के चिड़ियाघर के तालाब में बहुत सालों से इन पक्षियों ने अपना घर बनाया है. जब भी दिल्ली जाऊँ, हमेशा कोशिश करता हूँ कि उस तालाब के सामने कुछ समय अवश्य बिताऊँ.
Delhi, India: Quelli di voi che mi conoscono penseranno "Ecco che lui comincia di nuovo". E' vero, sono pazzo per le cicogne dipinte. Un gruppo di questi uccelli ha fatto la sua casa in un laghetto dentro lo zoo di Delhi. Ogni volta che torno a Delhi, cerco almeno un po' di tempo da passare davanti a quel laghetto.
***