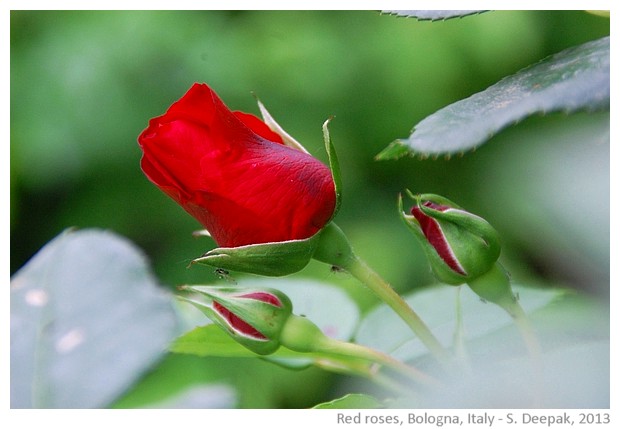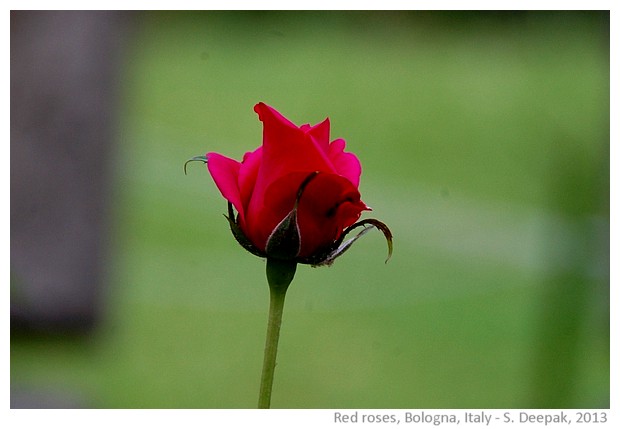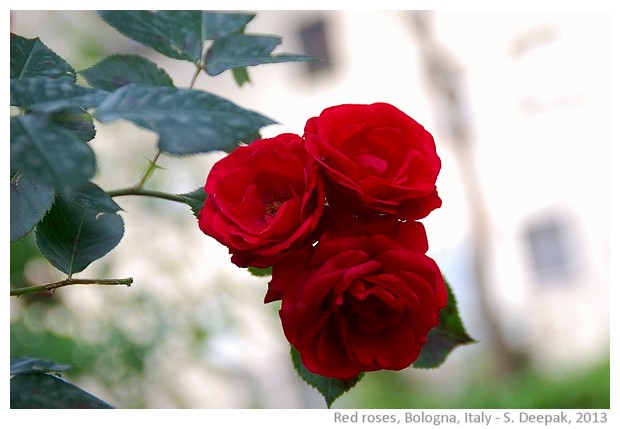 Bologna, Italy: This year, it is raining a lot and it is not so warm, perhaps that is why, there are so many roses in bloom. Every where you look, you see roses. Today's images have red roses.
बोलोनिया, इटलीः इस साल बारिश बहुत हो रही है और गर्मी भी नहीं आयी, शायद इसीलिए इस साल गुलाब बहुत खिला है, जिधर देखो वहीं गुलाब दिखते हैं. आज की तस्वीरों में लाल गुलाब.
Bologna, Italia: Quest anno piove molto e non è ancora molto caldo, forse per questo motivo, vi sono così tante rose. Ovunque guardi, vedi rose. Le immagini di oggi hanno le rose rosse.
***