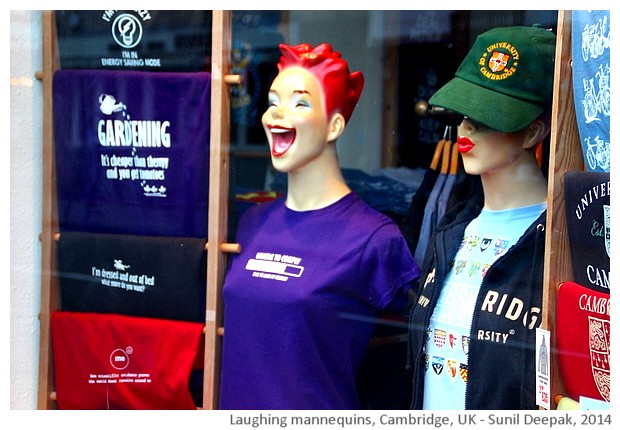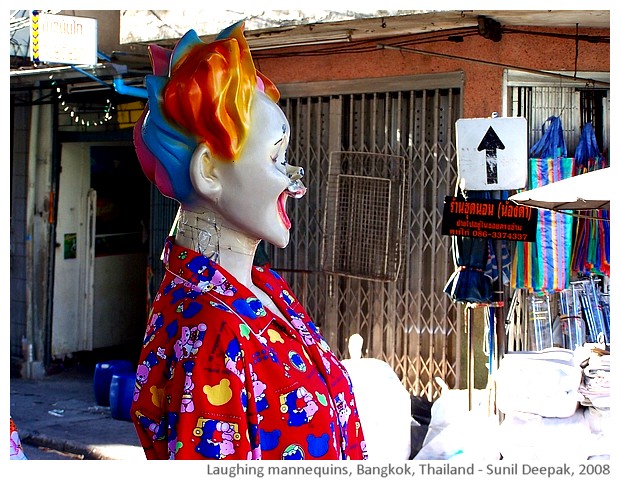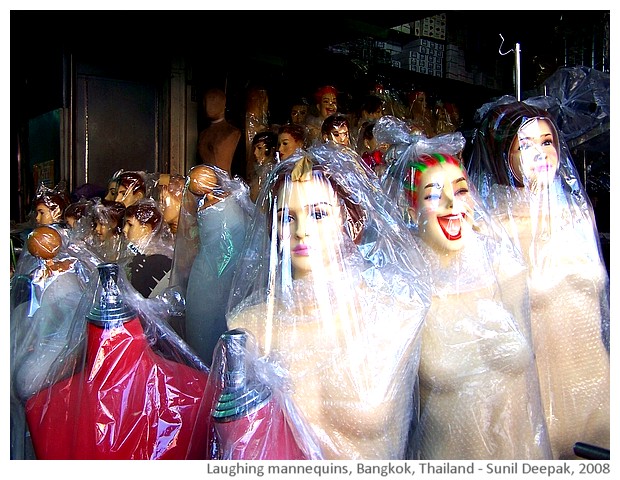 When I saw that laughing mannequin in a shop window in Cambridge, I remembered similar mannequins I had seen in Bangkok some years ago. I thought that they were sisters, separated when they were young and I wanted to unite them through the blog.
कैम्ब्रिज में एक दुकान की खिड़की में खिलखिला कर हँसती हुई पुतली की मूर्ति देखी तो कुछ वर्ष पहले बैँकाक में देखी इसी तरह से खिलखिलाती पुतलियों की याद आ गयी. सोचा शायद बहनें हों जो बचपन में बिछुड़ गयीं थीं, इसलिए सोचा कि उन्हें चिट्ठे पर तो मिलाया जा सकता है!
Quando ho visto il manichino della ragazza ridente in una vetrina a Cambridge, ho subito ricordato simili manichini visti a Bangkok alcuni anni prima. Ho pensato che potevano essere sorelle, separate quando erano bambine e ho voluto riunirle tramite il blog.
***