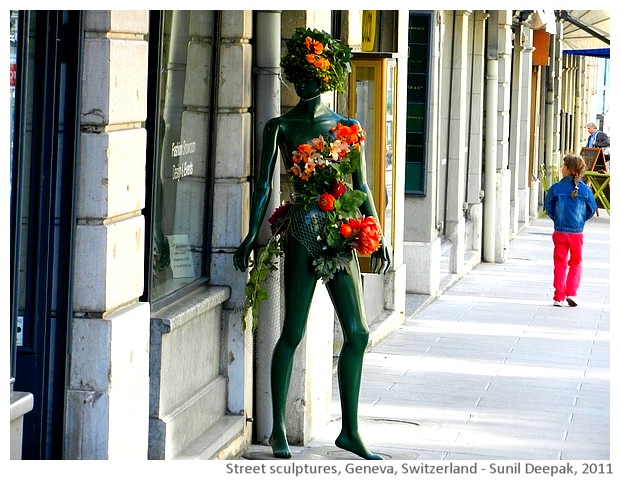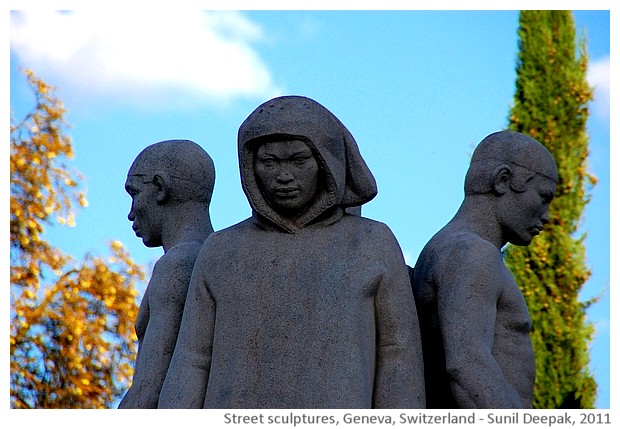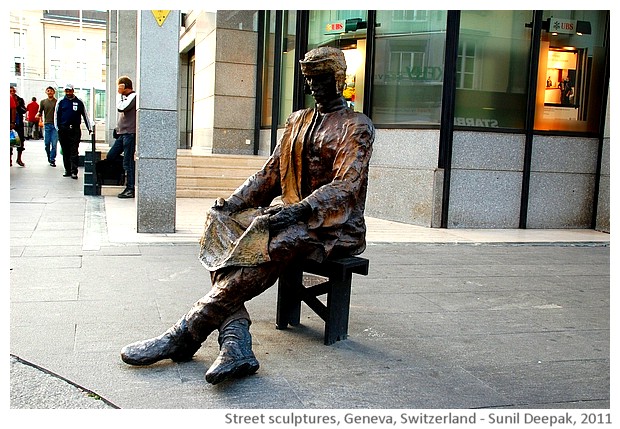 Geneva, Switzerland: You can see a very diverse mix of sculptures on the streets of Geneva. Today's images present three examples.
जेनेवा, स्विटज़रलैंडः जेनेवा की सड़कों पर विभिन्न शैलियों की शिल्पकला का सुन्दर सम्मिश्रण दिखता है. आज की तस्वीरों में उनमें से तीन नमूने.
Ginevra, Svizzera: Potete vedere una miscela molto diversificata di sculture sulle strade di Ginevra. Le immagini di oggi ne presentano tre esempi.
***