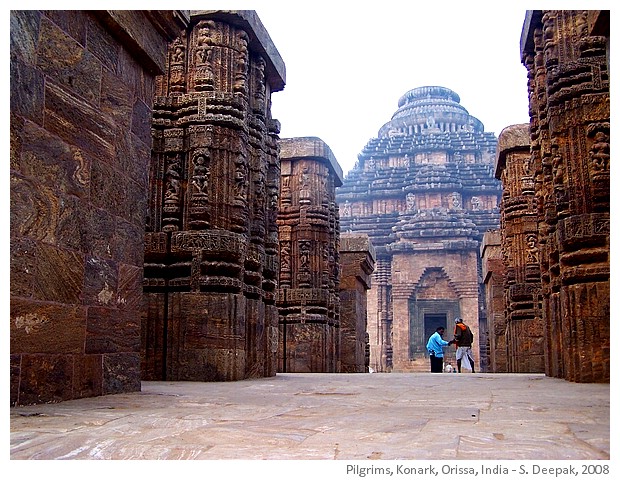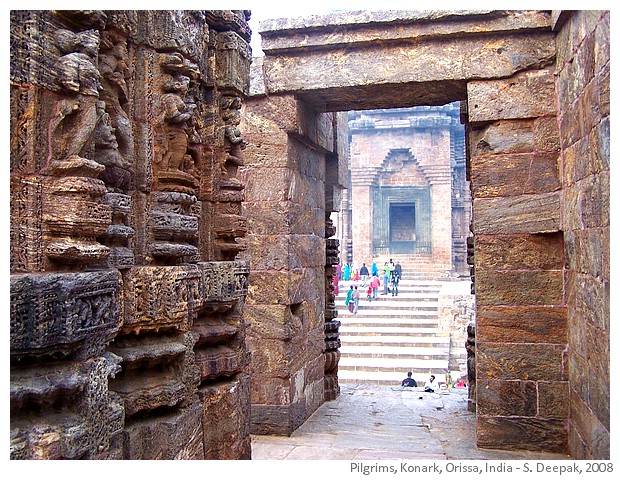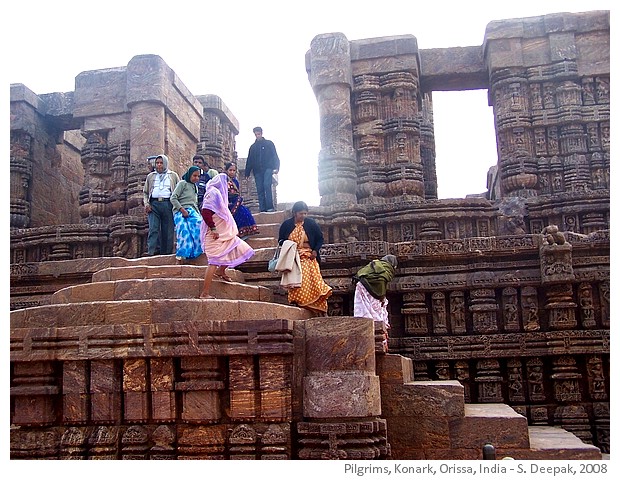 Konark, Odisha, India: It is an old question that many others have asked before me - how did it happen that in India that prays at the temples of Konark and Khujaraho, in daily life people get so upset if a woman and a man express even a little amount of love in public? Today's images have pilgrims from the sun temple of Konark, that shows the path from physical love to spiritual love.
कोणार्क, ओढ़िशा, भारतः यह एक पुरानी पहेली है जिसे बहुत से लोग पहले भी पूछ चुके हैं - कैसे हुआ कि कोणार्क और खुजराहो के मन्दिरों में पूजा करने वाले भारत में लोग सामान्य जीवन में नारी और पुरुष के बीच में प्रेम की थोड़ी से भी अभिव्यक्ति से इतना रुष्ठ हो जाते हैं? आज की तस्वीरों में शारीरिक प्रेम से आत्मिक प्रेम का रास्ता दिखाने वाले कोणार्क के सूर्यमन्दिर में तीर्थयात्री.
Konark, Odisha, India: E' una domanda vecchia che molti altri hanno fatto prima di me - come è successo che nell'India che prega ai templi di Konark e Khujaraho, nella vita di tutti i giorni, le persone sono così a disagio con una piccola manifestazione pubblica di amore tra una donna e un uomo? Le immagini di oggi hanno i pellegrini dal tempio del sole a Konark, che mostra la via dall'amore fisico all'amore spirituale.
***