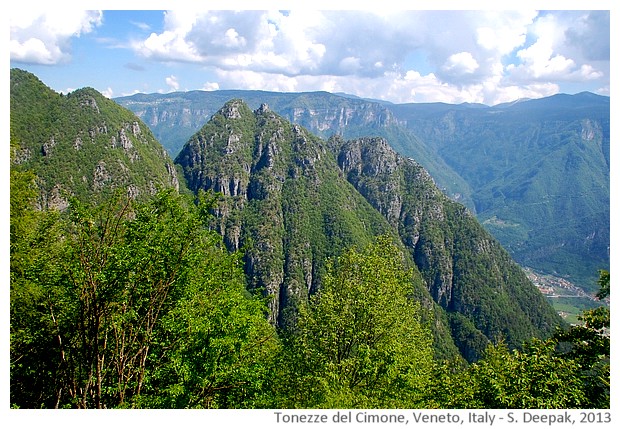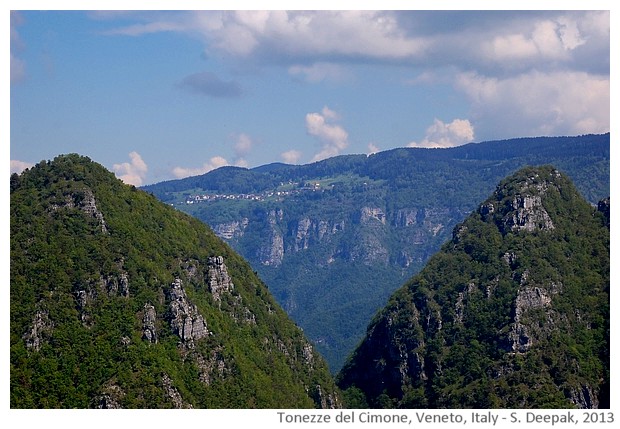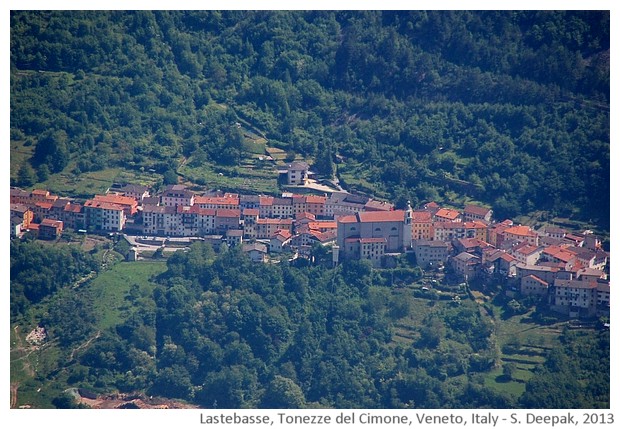 Tonezze, Italy: Yesterday morning, there was nice sunshine so we decided to go to Tonezze, not far from our home, from where you can see the mountains all around. Conical mountains reminded me of the floating mountains from the film "Avatar". From the mountain, you could see Lastebasse town in the valley below.
तोनेज्ज़े, इटलीः कल सुबह सुन्दर धूप खिली थी, हम लोग सैर करने के लिए घर के पास ही तोनेज्ज़े गये, जहाँ से पहाड़ों का विहंगम दृश्य दिखता है. तिकोने पहाड़ "अवतार" फ़िल्म में हवा में तैरते पहाड़ों की तरह लग रहे थे. ऊपर पहाड़ से नीचे घाटी में बसा लास्तेबास्से शहर दिख रहा था.
Tonezze del Cimone, Italia: Ieri mattina, c'era un bel sole e abbiamo deciso di andare a Tonezze non lontano da casa, da dove puoi vedere le montagne tutto intorno. Le montagne coniche mi ircordavano le montagne galleggianti del film "Avatar". Da sopra si vedeva il paese di Lastebasse nella valle sotto.
***