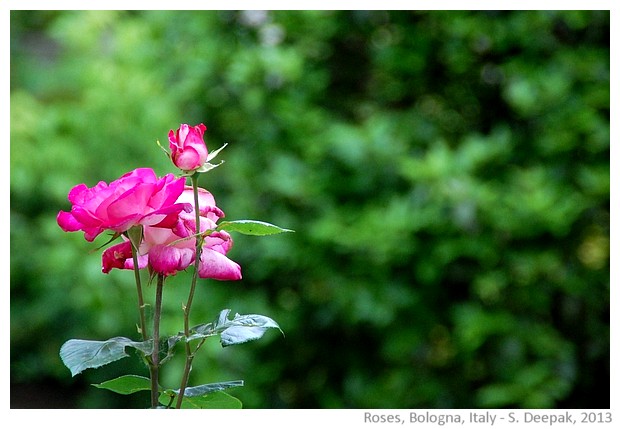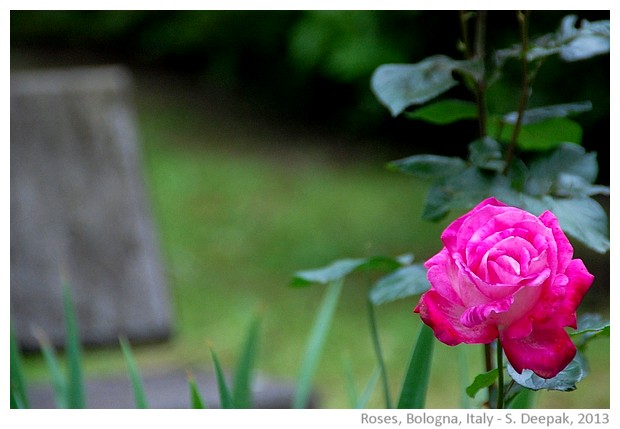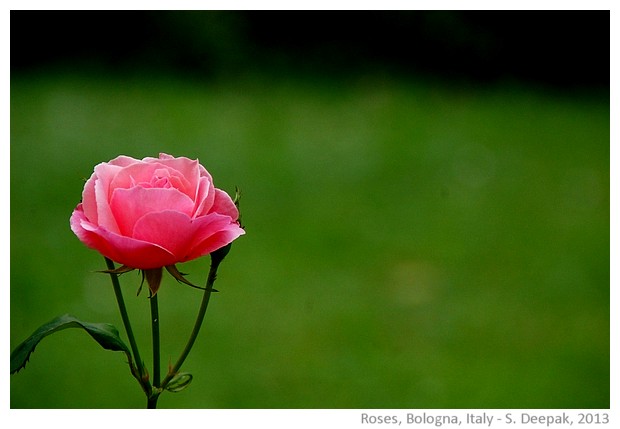 Bologna, Italy: In most languages, pink colour gets its name from rose flowers. The composition of today's images of pink roses is inspired by a wedding invitation that has a flower on one side and the names of the couple getting married on the other.
बोलोनिया, इटलीः गुलाबी रंग को तो अपना नाम ही गुलाबों से मिला. आज की गुलाबी गुलाबों की तस्वीरों के संयोजन की प्रेरणा एक विवाह कार्ड से ली, जिसमें एक ओर फ़ूल है और दूसरी ओर विवाह करने वाले युगल के नाम हैं.
Bologna, Italia: Il colore rosa prende il suo nome dai fiori di rosa. La composizione delle immagini delle rose rose di oggi ha tratto ispirazione da un invito di matrimonio che ha un fiore da una parte e i nomi della coppia che sta per sposarsi dall'altra.
***