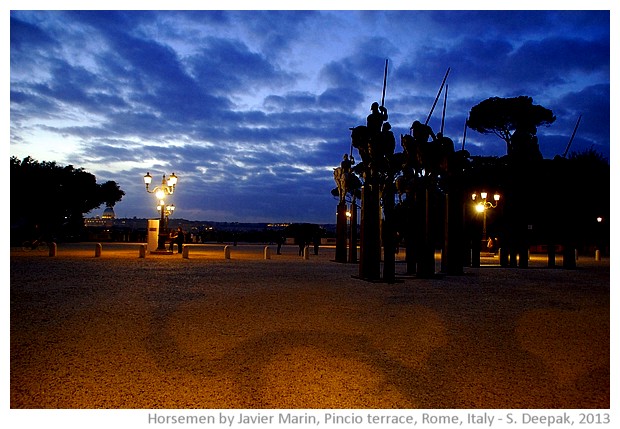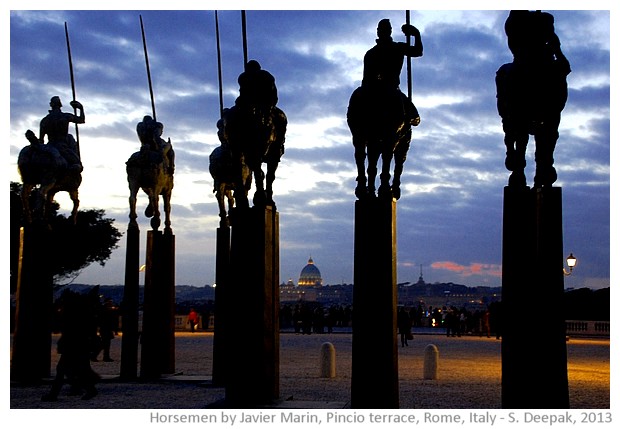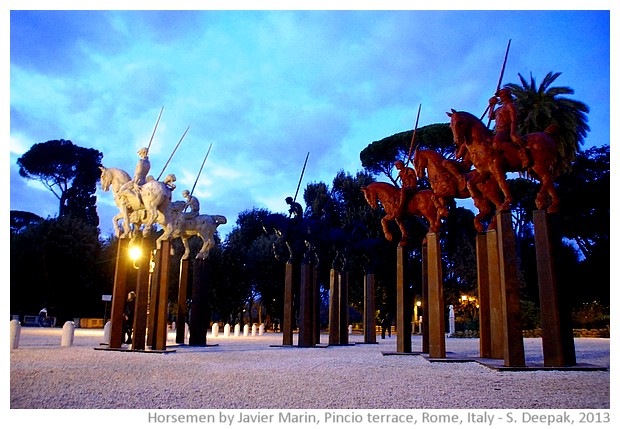 Rome, Italy: Evening clouds, in front at a distance the dome of St Peter's in Vatican illuminated by lights, the black, white and brown horsemen of the Mexican sculptor Javier Marin.
रोम, इटलीः संध्या के बादल, सामने दूर वेटीकेन में सैंट पीटर का रोशनियों से उज्जवलित गुम्बज़, और मेक्सिकन शिल्पकार ज़ाविएर मरिन की शिल्पकृति के काले, सफेद और भूरे रंग के "घुड़सवार".
Roma, Italia: Le nuvole della sera, di fronte ma un po' lontana, la cupola di San Pietro al Vaticano illuminata dai luci, e i cavalieri neri, bianchi e marroni dello scultore messicano Javier marin.
***