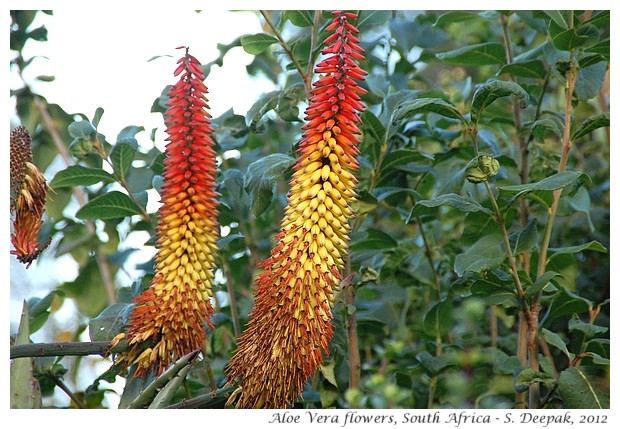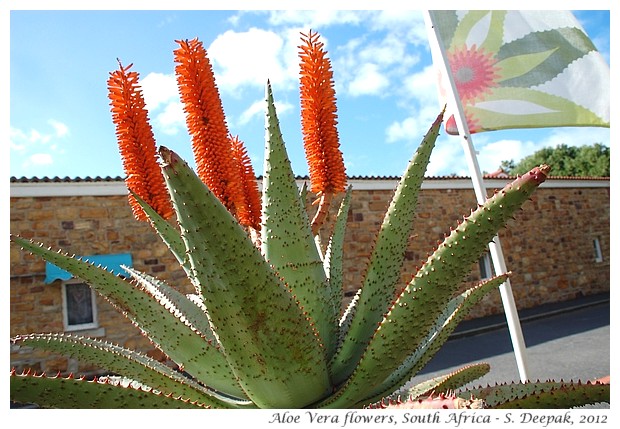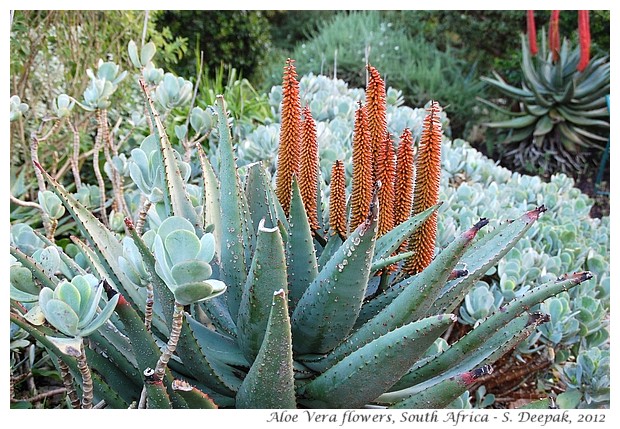 South Africa: Since antiquity, traditional healers in Africa have used Aloe Vera plants with its cactus like leaves, for medicinal purposes. Today's images have flowers from three species of Aloe Vera.
दक्षिण अफ्रीकाः कैक्टस जैसे पत्तों वाला अलोए वेरा के पौधे का दवा के रूप में उपयोग, बहुत प्राचीन समय से ही अफ्रीकी पाराम्परिक चिकित्सक करते आये हैं. आज की तस्वीरों में तीन तरह के अलोए वेरा के फ़ूल.
Sud Africa: Fin dall'antichità, i guaritori tradizionali africani hanno usato le piante di Aloe Vera con le foglie che somigliano i cactus, per usi curativi. Le immagini di oggi hanno i fiori di tre specie di Aloe Vera.
***