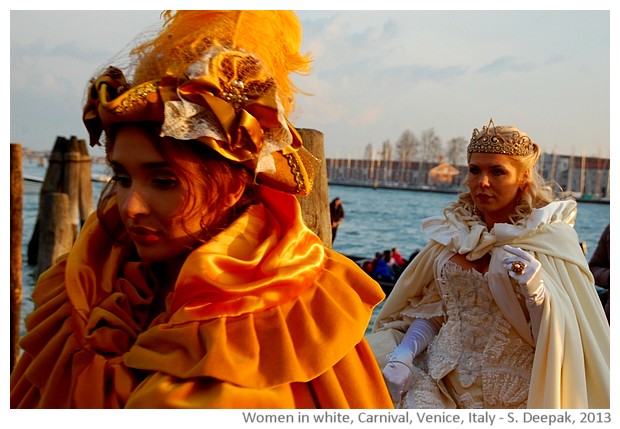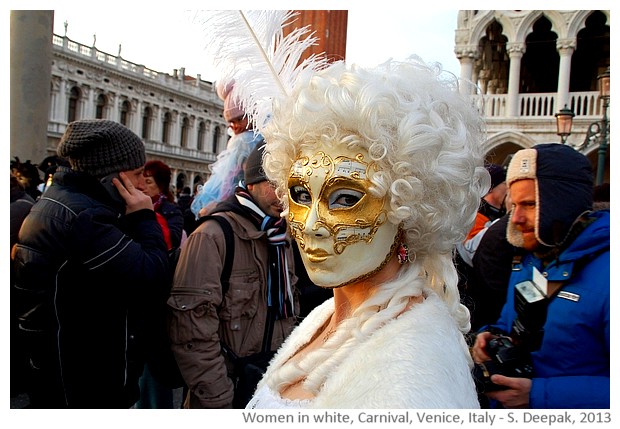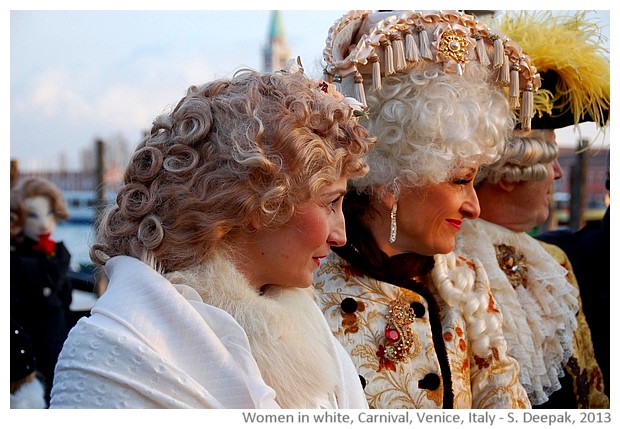 Venice, Italy: For the carnival, most persons choose bright colours, and surrounded by those colours, white costumes look very nice.
वेनिस, इटलीः कार्निवाल में अधिकतर लोग चटकीले रंग चुनते हैं, उनके बीच में सफ़ेद रंग की पौशाकें बहुत खिलती हैं.
Venezia, Italia: Per il carnevale, molti scelgono i colori vivaci, circondati da tutti questi colori, i costumi bianchi risaltano di più.
***