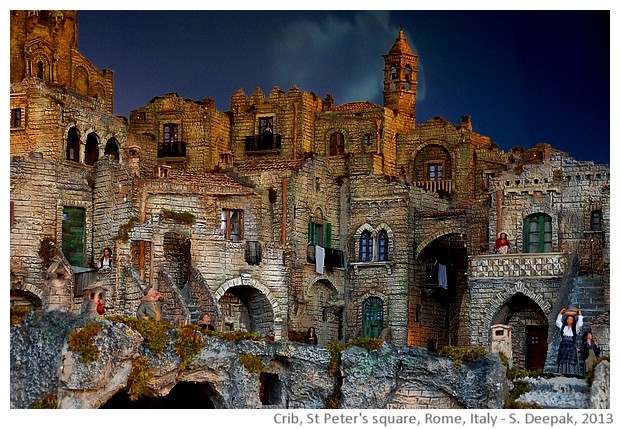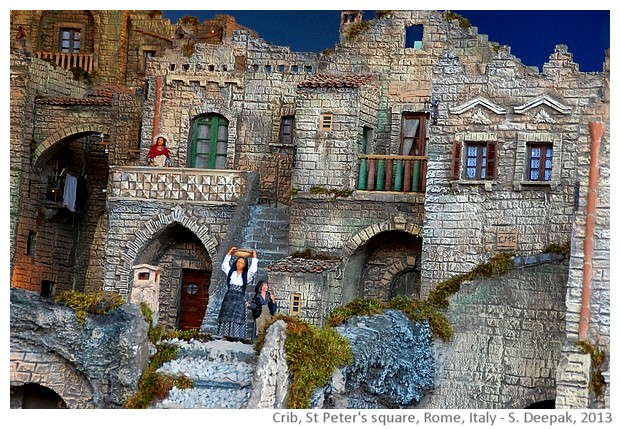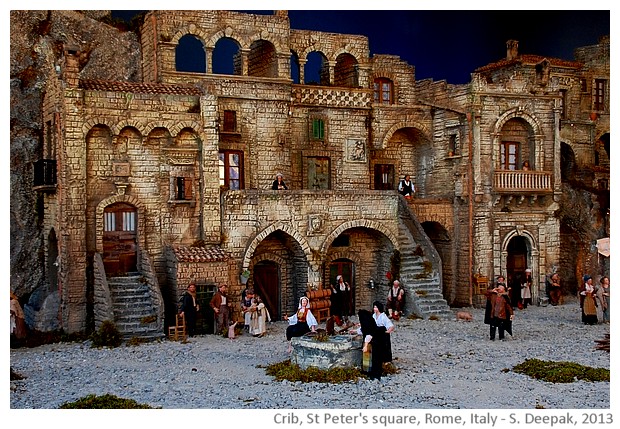 Rome, Italy: The antique city of Matera in the south of Italy is famous for its stone houses made in a rocky terrain. In the rocks there are caves used as houses in the old times. Today's images have a crib in st. Peter's square that was based on the houses of Matera and showed the daily life of its people.
रोम, इटलीः दक्षिण इटली का प्राचीन शहर मतेरा अपनी चट्टानों पर बने पत्थर के घरों के लिए प्रसिद्ध है. चट्टानों के बीच में गुफ़ाओं में पुराने समय के घर भी हैं. आज की तस्वीरों में सैंट पीटर स्कावयर में बनी क्रिसमस की झाँकी है जिसमें मतेरा के घरों और वहाँ के जीवन को दिखाया गया था.
Roma, Italia: L'antica città di Matera è famosa per le sue case di pietra in un terreno di rocce. Tra le rocce vi sono le grotte usate come case nei vecchi tempi. Le immagini di oggi hanno un presepe nella piazza San Pietro basato sulle case di Matera che presentava scene della vita quotidiana.
***