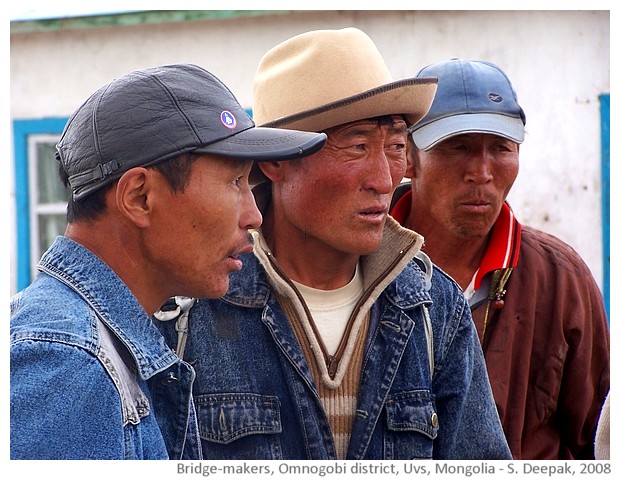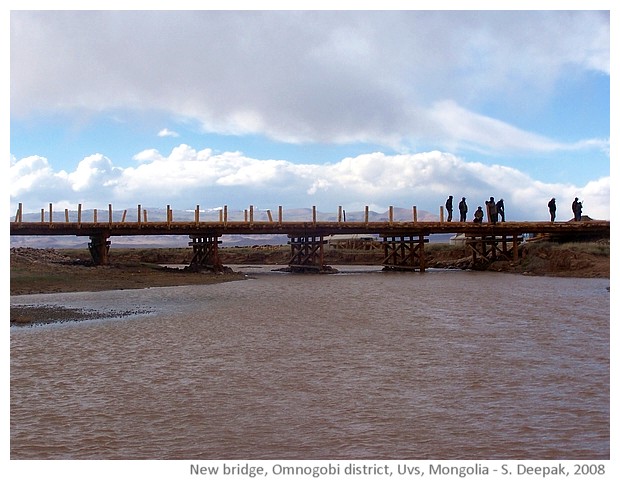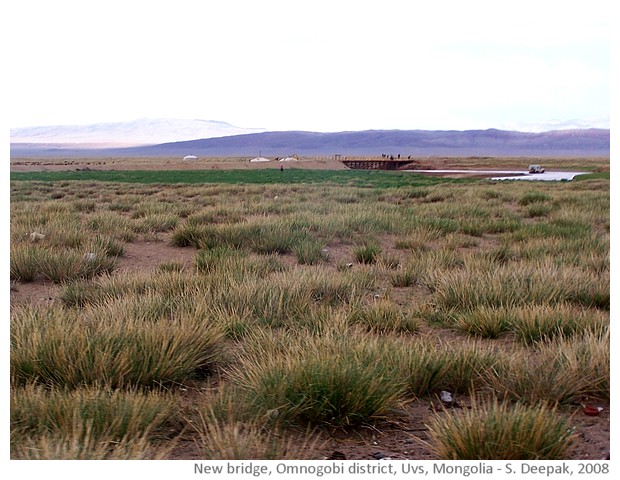 Omnogobi, Uvs, Mongolia: Gently rolling high plains like the waves of a sea, distant mountains, people living in a difficult environment fighting with cold for about ten months in a year .. today's images have the construction of a new bridge from north-western part of Mongolia.
ओम्नोगोबी, उव्स, मँगोलियाः सागर की लहरों जैसा बल खाता अंतहीन पठार, दूर पहाड़, कठिन वातावरण और वर्ष में दस महीने शीत से संघर्षरत जीने वाले लोग .. आज की तस्वीरों में मँगोलिया के उत्तर-पश्चिमी भाग से एक नये पुल का निर्माण.
Omnogobi, Uvs, Mongolia: Gli alti piani leggermente ondulati come la superficie del mare, le montagne lontane, il popolo che vive in condizioni ambientali difficili, in lotta con il freddo per circa dieci mesi al anno ... le immagini di oggi hanno la costruzione di un nuovo ponte dalla parte nord-occidentale della Mongolia.
***