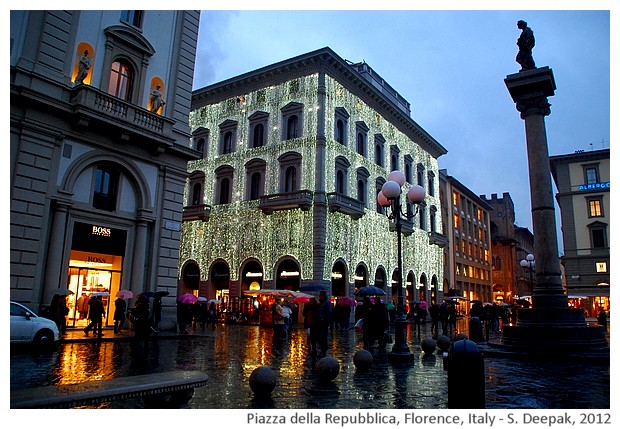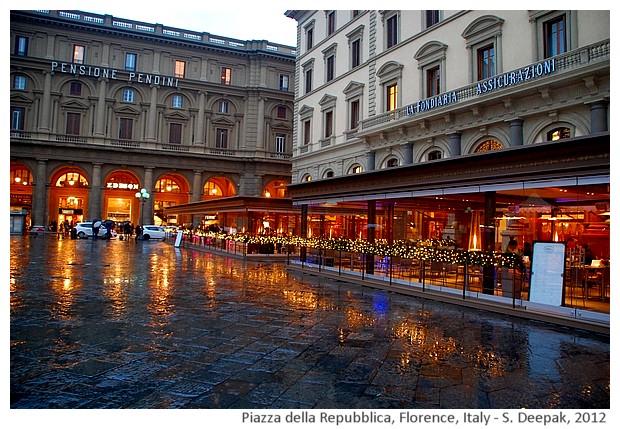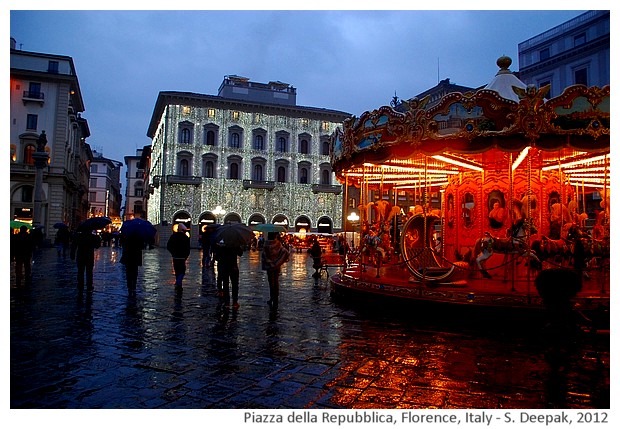 Florence, Italy: Growing darkness of the evening, light rain, lights reflected on the wet surface of road. It all looks so much better in the pictures, because then you are not worried about the knife like icey wind or your numb feet inside wet shoes.
फ्लोरेंस, इटलीः ढलती संध्या का अँधेरा, हलकी हलकी बारिश, गीली सड़क पर चमकती रोशनियाँ. यह सब कुछ तस्वीरों में अधिक अच्छा लगता है, जब न तो बर्फ़ीली हवा की चाकू जैसी धार की चिन्ता होती है और न ही बारिश से गीले जूतों में सुन्न हुए पैरों की.
Firenze, Italia: Il crescente buio serale, la leggera pioggia e le luci riflesse nella superficie bagnata della strada. Tutto sembra meglio nelle immagini perché non sei più preoccupato per il vento ghiacciato come la lama di un coltello o per i piedi anestetizzati dentro le scarpe bagnate.
***