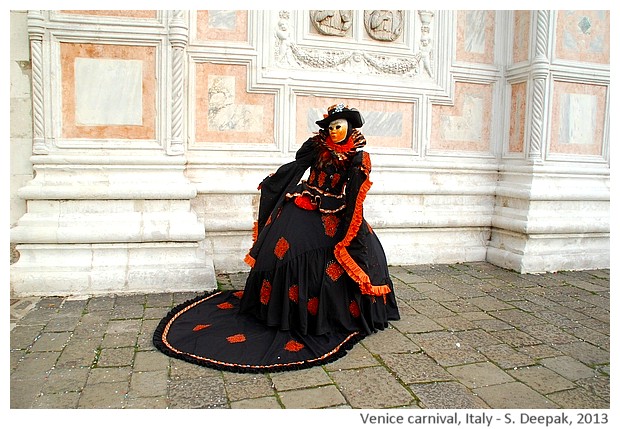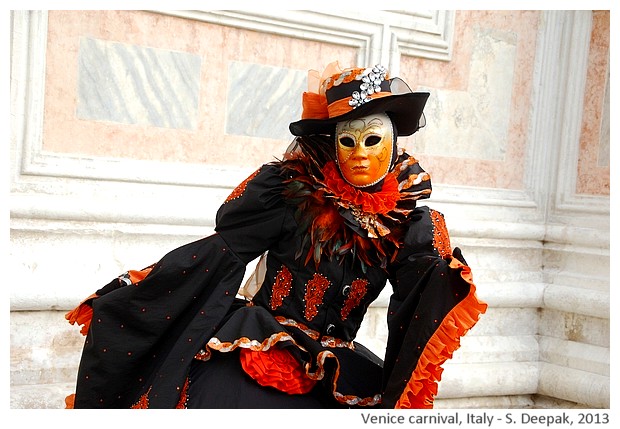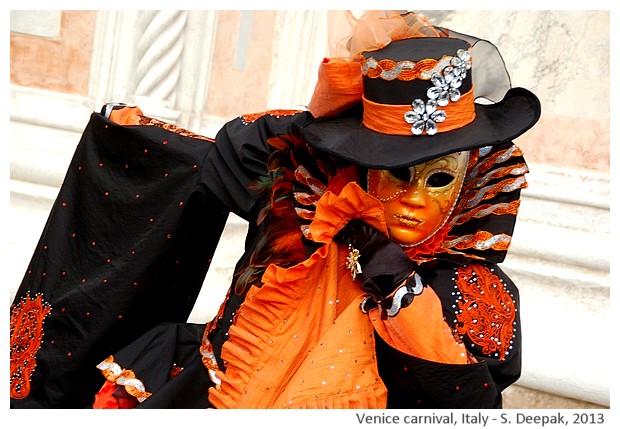 Venice, Italy: With black, orange colour looks even more striking. The carnival was full of colours but still costumes in orange were rare.
वेनिस, इटलीः काले के साथ नारंगी रंग की छटा और भी निखर गयी है. पूरे कार्निवाल में, जहाँ वैसे तो रंगों की कमी नहीं थी, लेकिन नारँगी रंग बहुत कम दिखा.
Venezia, Italia: Con il nero, l'arancio sembra ancora più forte. Il carnivale era pieno di colori, ma i costumi in arancio erano rari.
***